Amanda & Drew
The First Date
By: Amanda
As many of you have been witness to our little fairy tale, many of you may not know how it actually began. The first time that we met each other was a moment in our lives that we never realized would be so impactful in the upcoming events of our relationship to be.
We met on June 12th, 2009. I had gotten a phone call from a high school friend, Chad (Yaya) saying he was in town for paintball practice. He asked me if I had wanted to meet up since him and a friend would be in downtown Chicago for the night. My friend Chelsea (Maid of Honor) and I walked over to nearby bar from where they were finishing up dinner to meet the boys. We ended up meeting on a corner next to the bar, English. Drew and I had never realized how important this random corner in the city of Chicago would be to our relationship. So the evening continued and everyone had a good time, I showed Chad and Drew around the city and that was pretty much the end of it. The only moment of the evening that I remembers specifically with Drew is that I found out at midnight that it was his birthday, I turned to him in the loud bar and said, "I don't know you, but here's a shot, Happy Birthday!"
Somewhere down the road after we had met, Drew sent me a message on Facebook to try and connect - I never responded. ( I know-terrible! right?)
Seven months later - Chad and I were talking and he had brought up Drew and how he was moving to Chicago. For some reason I told Chad to have Drew contact me and that I could be his tour guide when he moves to the city.
No more than a hour after I had given Chad the go ahead for Drew to contact me, he text me saying," Oh, so now you want to hang out with me?" (of course in a joking tone)
We began cordially text with each other and had set up a time to have a phone date since Drew had not moved to Chicago yet and was still residing in St. Louis. The first night that we spoke on the phone, Drew stopped me before we could get into any conversation and said, "Wait, I have to ask you something first." I was a little puzzled by this request but let Drew continue. Drew had asked me if I would be his date for New Years. I chuckled and responded, "don't you think we should at least talk on the phone first before you decide you want to take me out on that big of a night?"
Drew responded quickly with, "No, I just know this is going to work out." A few hours later on the phone we set up a time for our first date as well as our first meeting since the first time we met seven months ago.
Our first date was on Monday, December 21st 2009. (I don't know how a girl remembers these things) We had planned on going ice skating at Millenium Park for this first date. I had agreed to meet Drew near the train stop closest to his new apartment since he didn't know how to get around the city that well yet. I anxiously got off the train and was pleasantly surprised when I walked down the stairs from the train platform and saw Drew standing there waiting for me. We embraced in an awkward "Hi, I kind of know you" hug. We went for a quick lunch and then started on a walk, outside in the cold, for a very long time.
If you're familiar with Chicago - Drew and I walked from the Fullerton Red Line stop heading east almost to Lakeshore and then walked south to the Clark and Division Red Line stop. It was a bit of a walk in Chicago's wonderful winter weather. Since the conversation was flowing after that long walk, we finally took the time to realize that we were nearly frozen and headed to the train to take it further downtown, towards the park.
While waiting for the train, I explained my concern to Drew that you usually wouldn't have to wait that long for a train to come and that something must be wrong.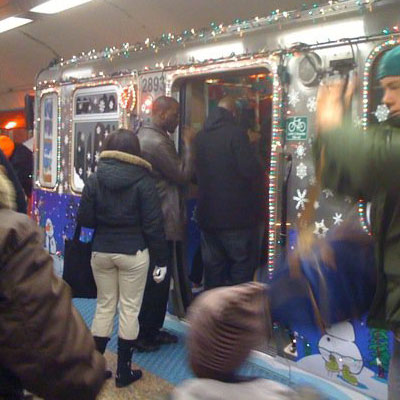 Moments after making that comment, the train station filled with Christmas music and bright flashing lights from the tunnel. I began to scream. I told Drew that it was almost like a mystical creature was approaching them.
It was the Holiday CTA Train - There is only ONE holiday CTA train in all of Chicago and it's a real treat if you ever get to see if from the distance let alone ride it. Elves and Santa Claus are on the train passing out candy, the whole train is covered in Christmas Lights, Christmas music is blasting and we believe its a special moment in any local Chicagoans life because they know how rare it is. I knew that Drew still didn't understand the magnitude of this event happening especially since this was the first CTA train he had ever been on! (Since its almost been four years since Drew has moved to Chicago and he is yet to see the train again, I think he knows how special it was now.) We took the packed train down to the Loop, both with all smiles and got off near Millennium Park to go ice skating.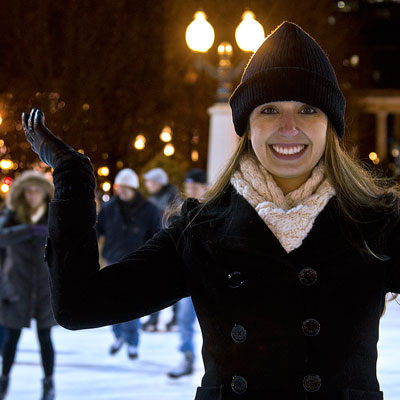 Apparently ice skating in Millennium Park isn't the best idea the week of Christmas - Drew and I saw the huge line and decided that ice skating would be our next date and we needed to find something else to do instead. (We never went on that ice skating date till two years later)
What was the next best thing we could come up with to do? Well that was going to a bar. I thought this was a brilliant idea because I figured a drink could calm my nerves a little since I thought I was crazy that I felt like I was falling head over heels about a guy on the first date!
We ended up at an Irish bar called Fado. Too many beers later and a handful of greasy food, our waitress let us know that it was trivia night at the bar. We signed ourselves up and I failed miserably and Drew couldn't get over the fact that, well I sucked.
Many hours later, it was getting dark out and we went on the second half of our planned date to the famous Zoo Lights in Lincoln Park. It was romantic in its own way but the best part of the whole date was at the end when I saw the merry-go-round with all the Christmas lights on it. Drew and I ran up the walkway to get our tickets. I can't remember what animal we sat on or if we even talked, all I know was that it was the best first date ever. I was so happy and felt so alive that I couldn't wait to spend more amazing moments with this man.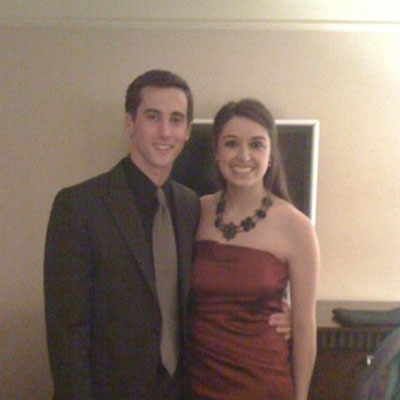 A week later, Drew was settled into Chicago and took Amanda out for their first New Year's Eve date. Fun times were had, drinks were drank and sometime that night the two unknowingly started their journey together. The rest if history...
The many dates in between...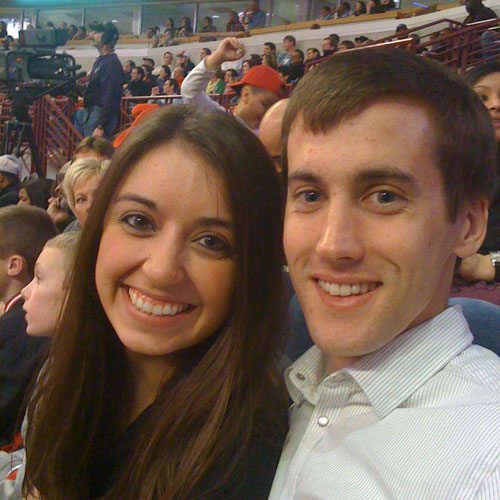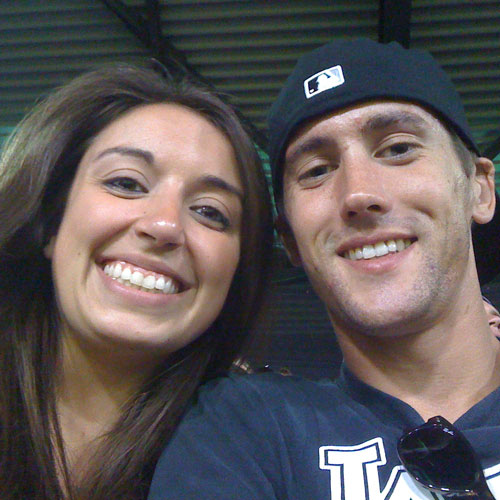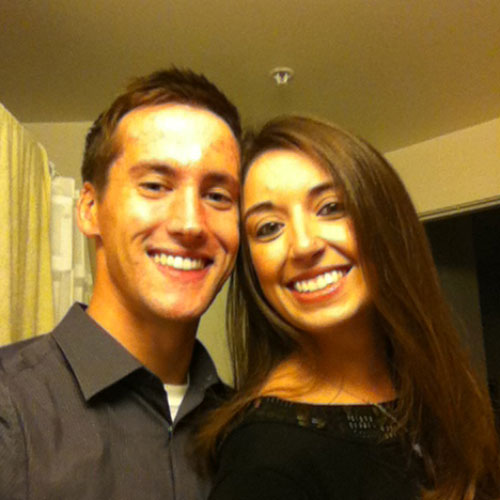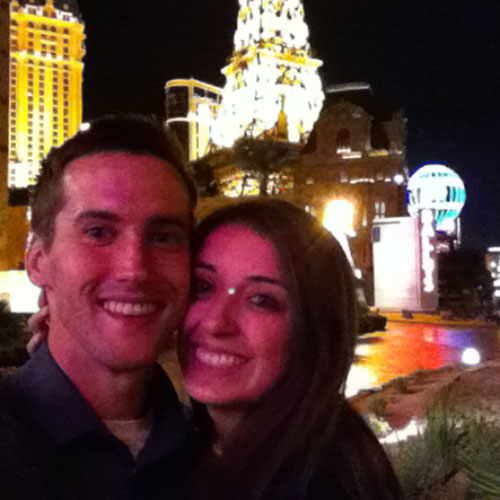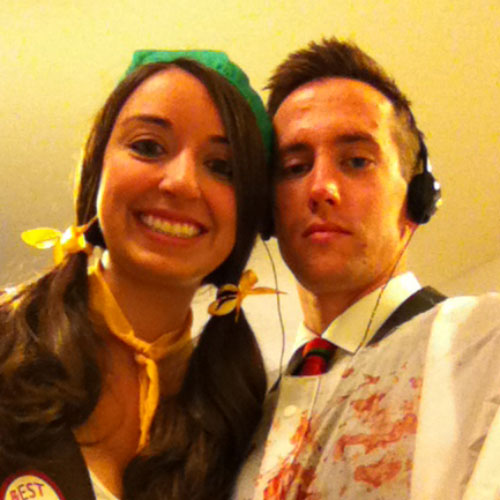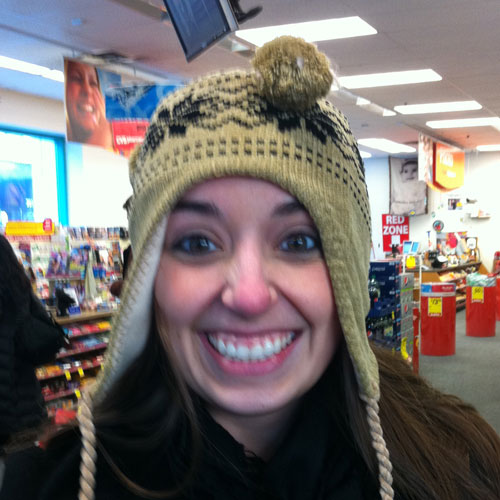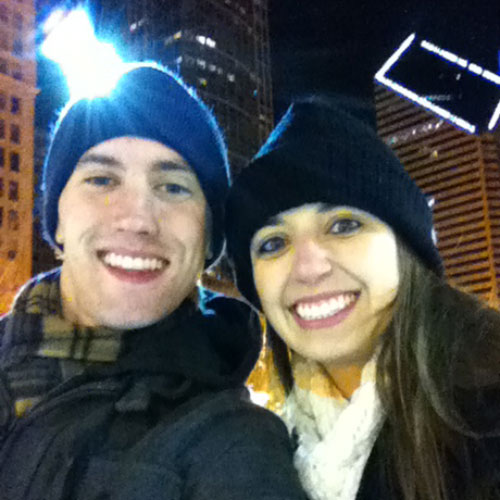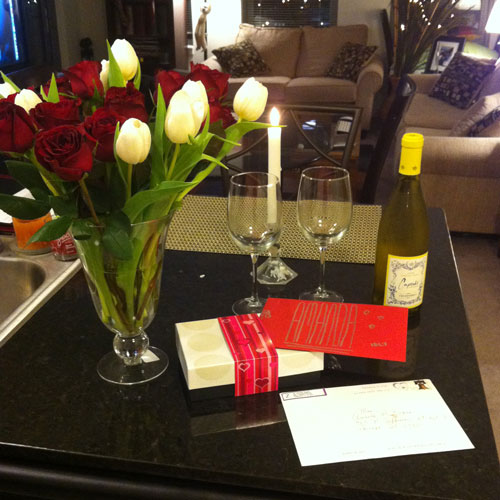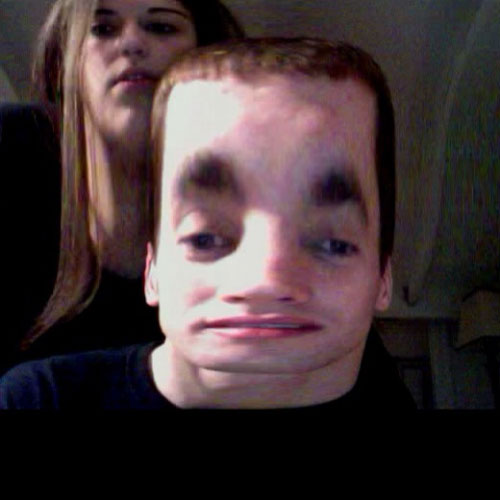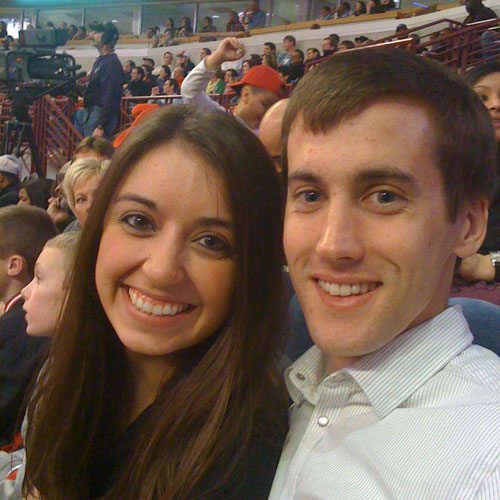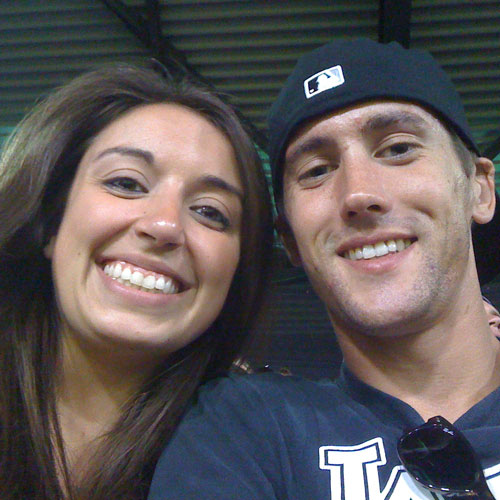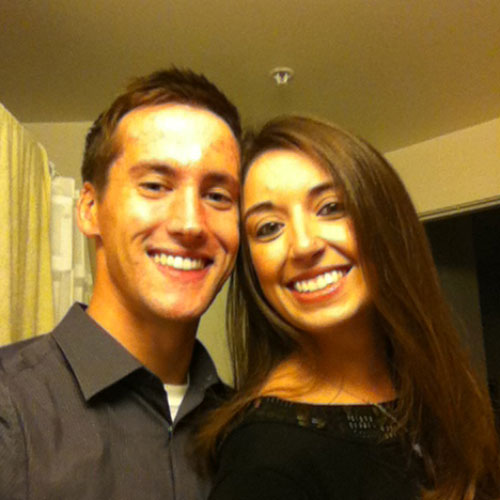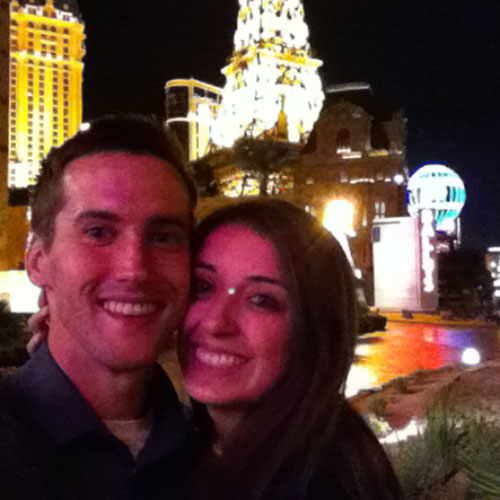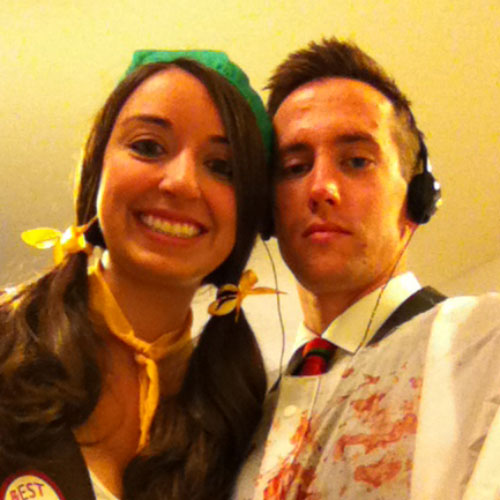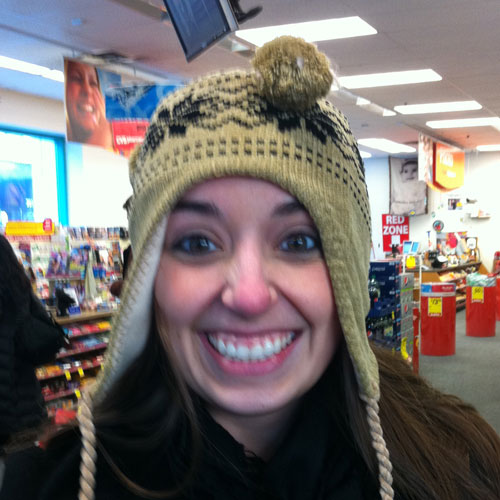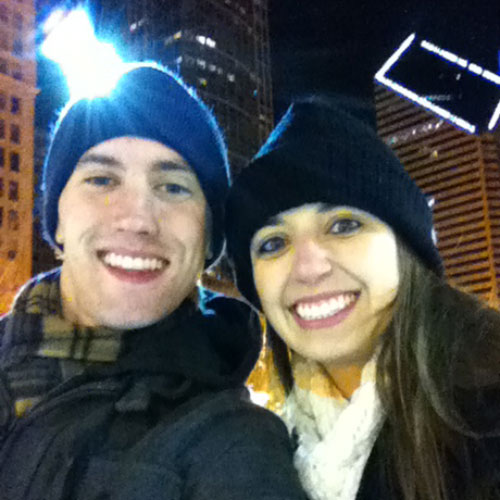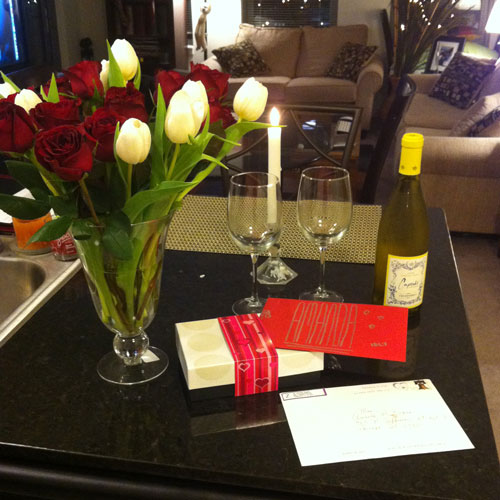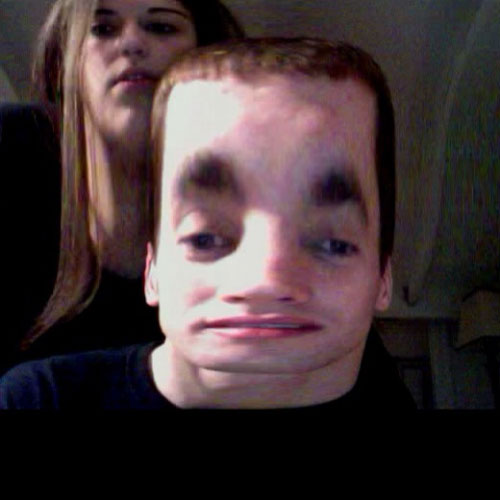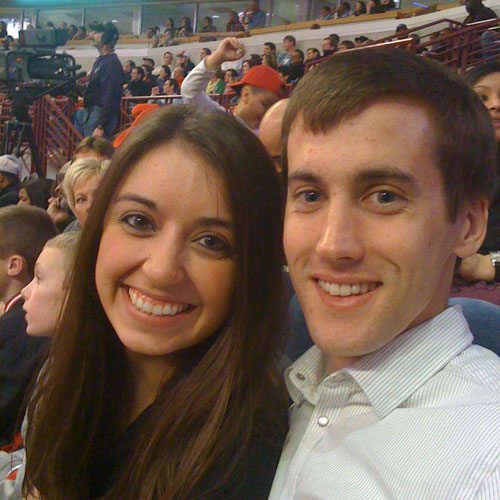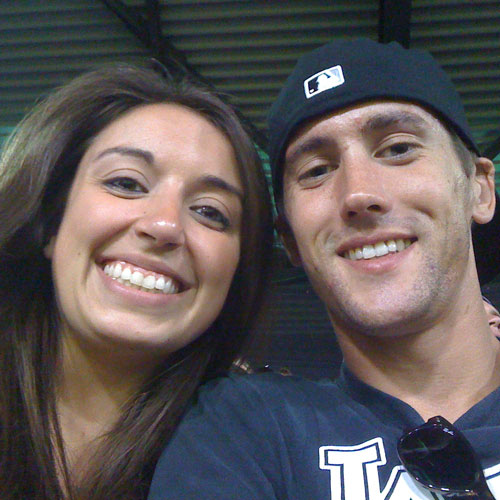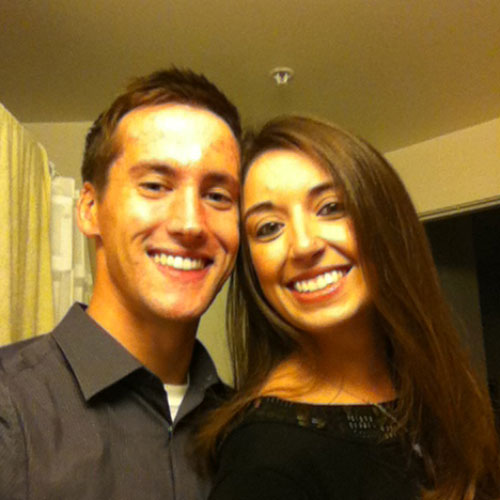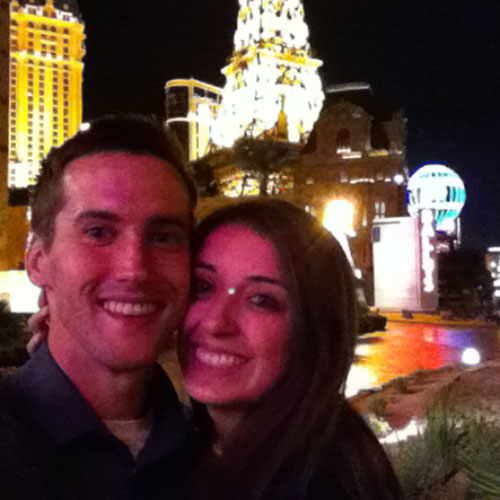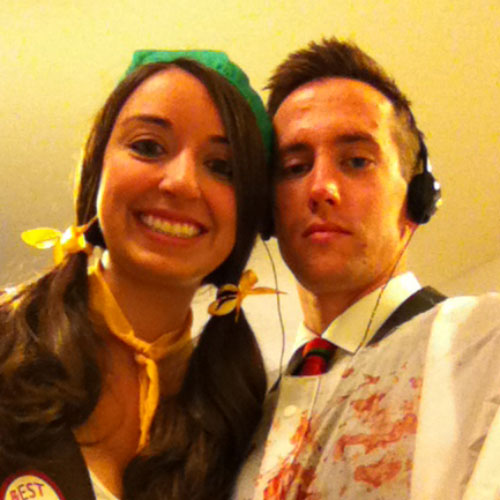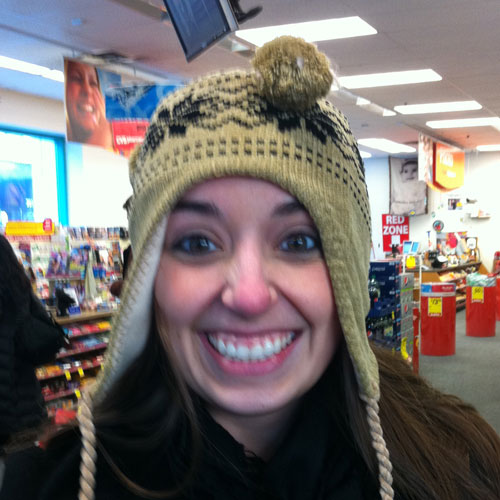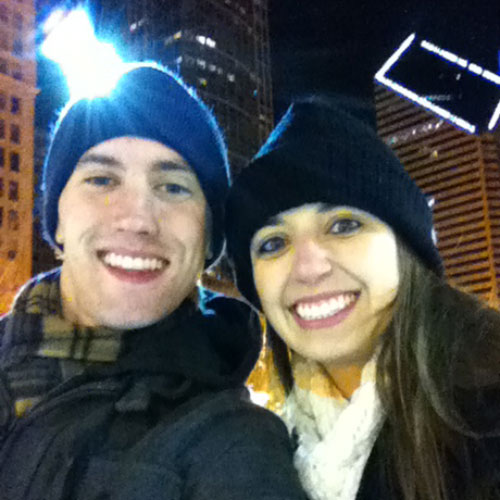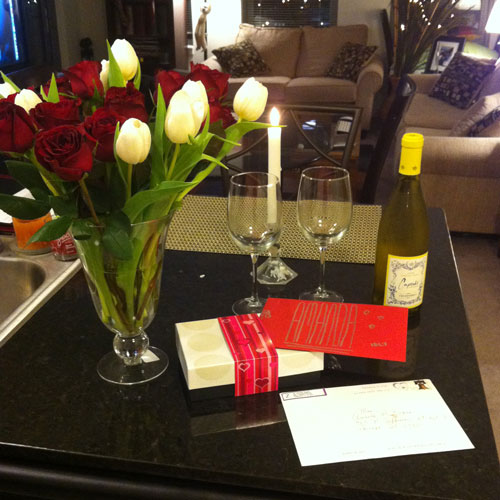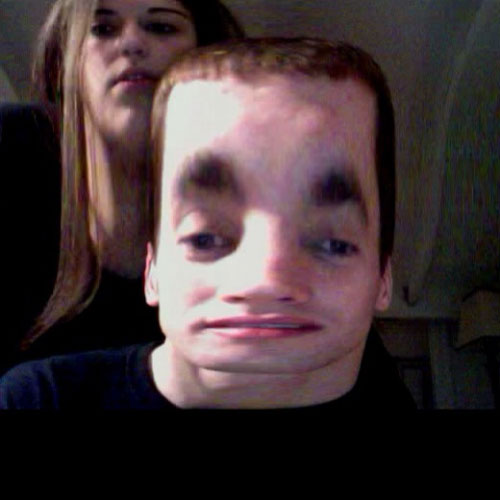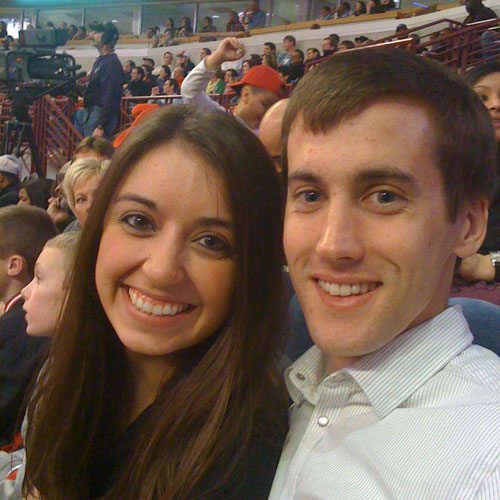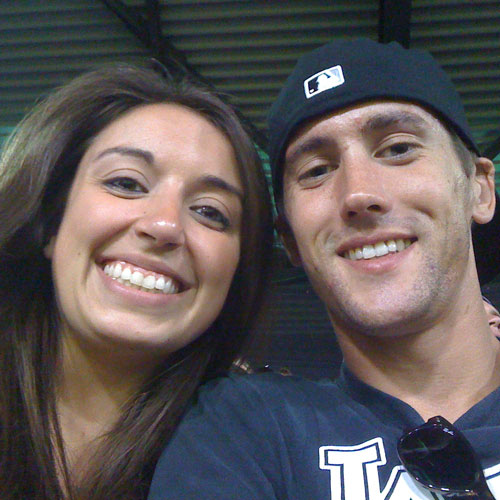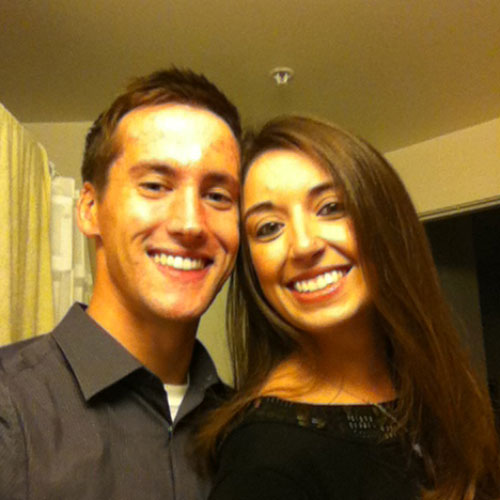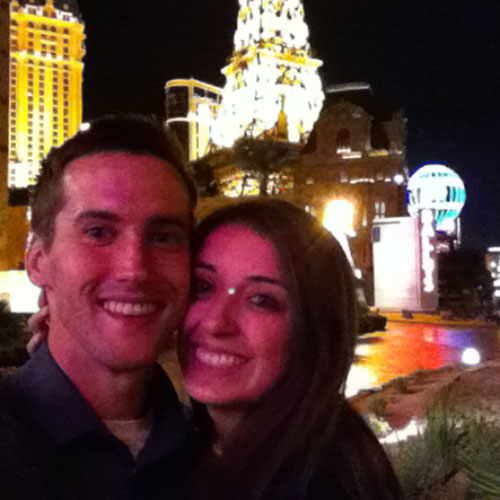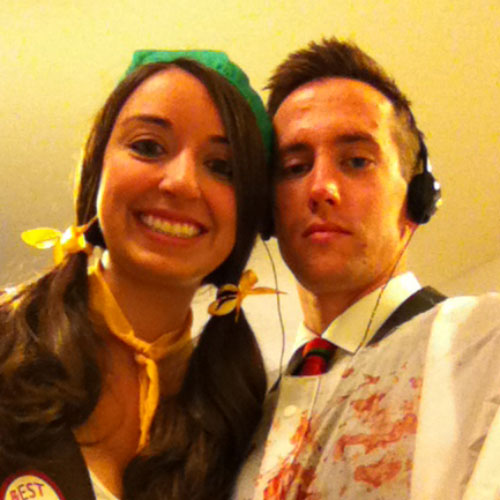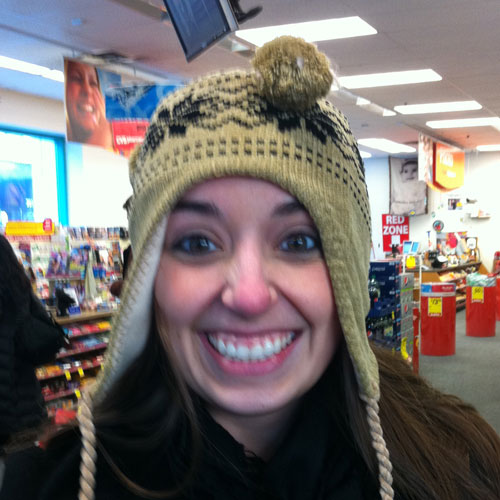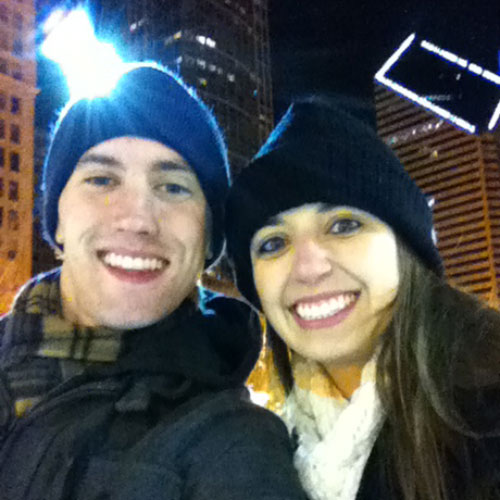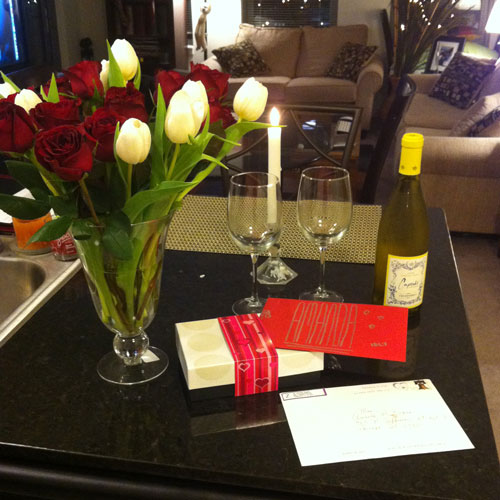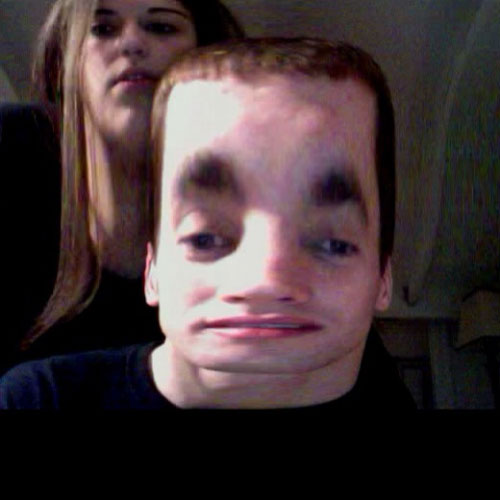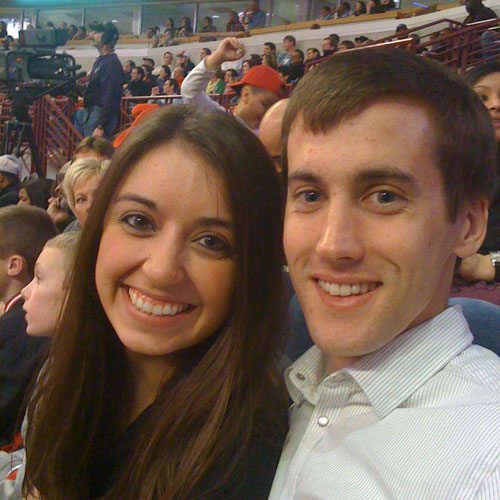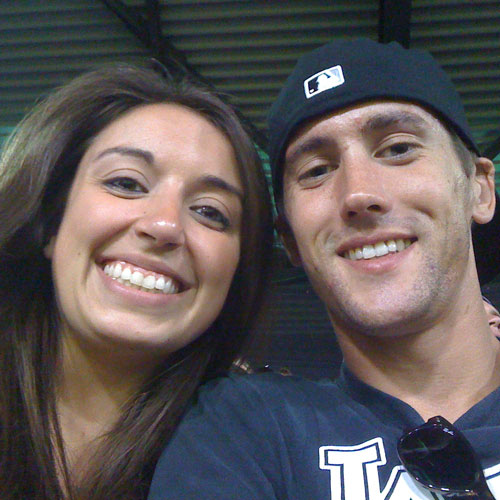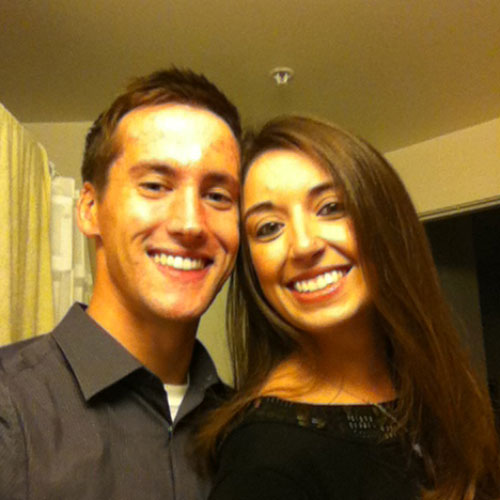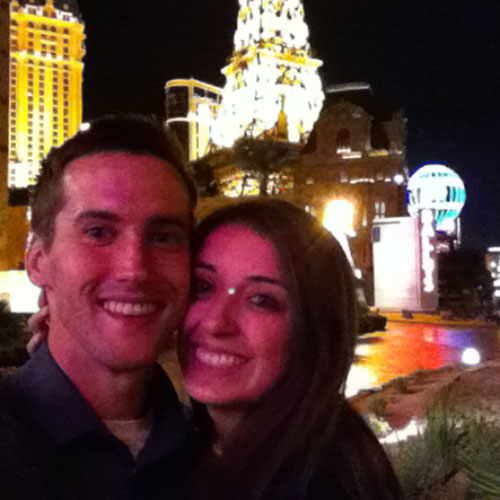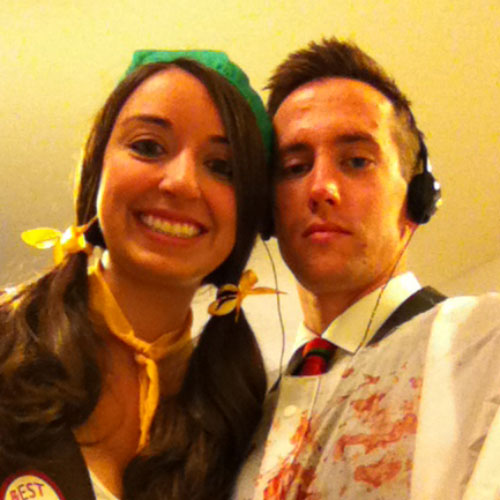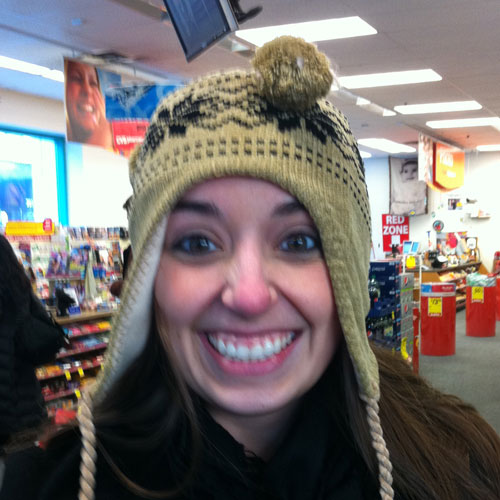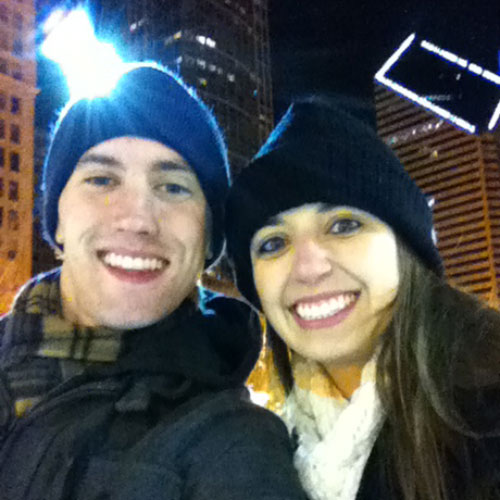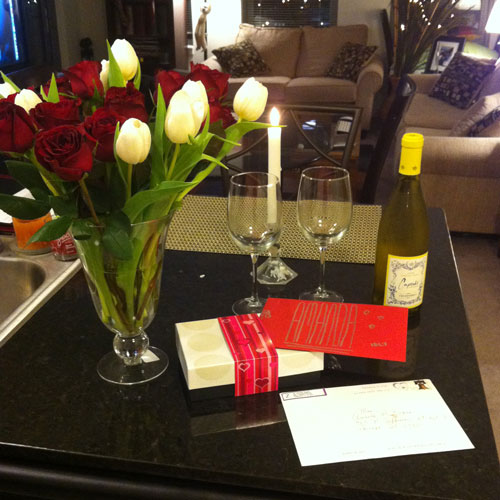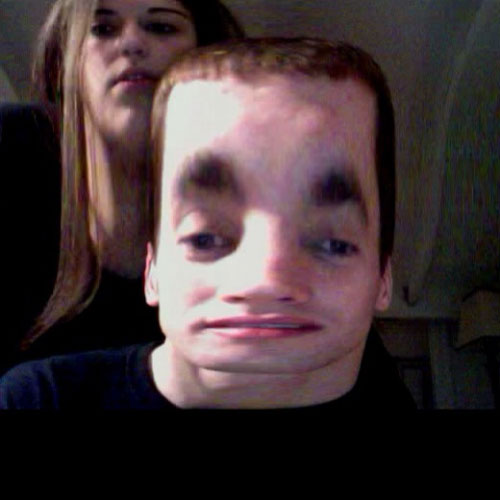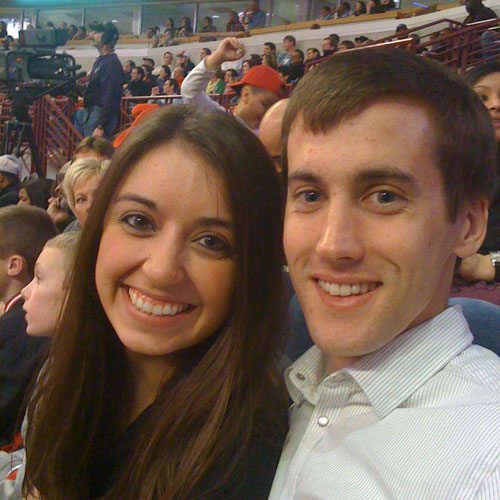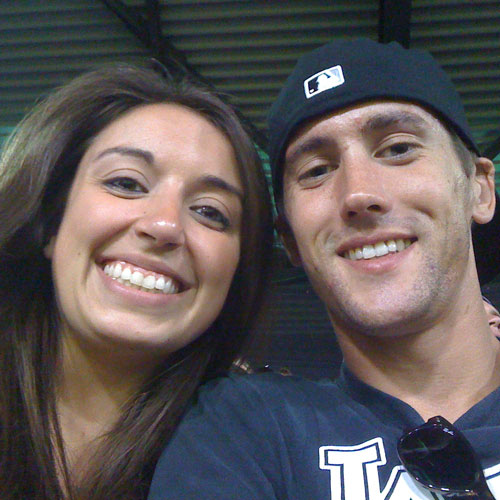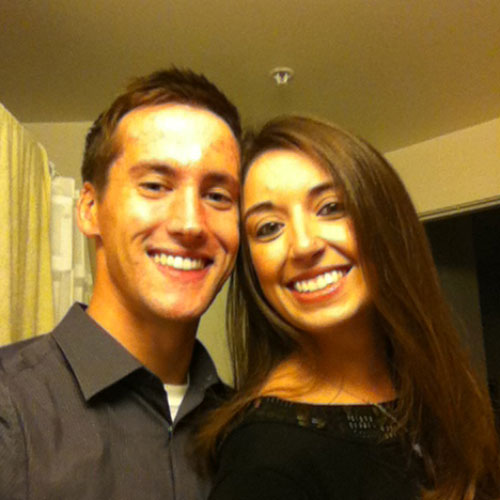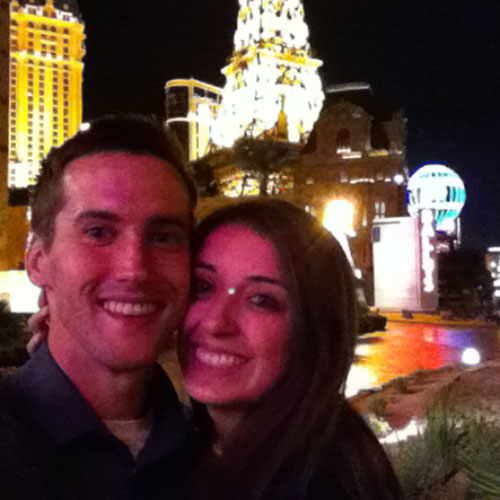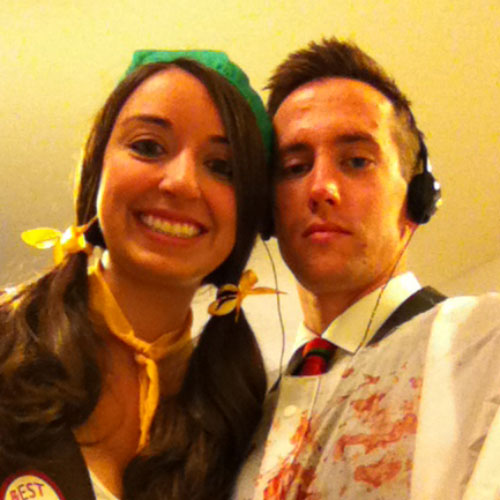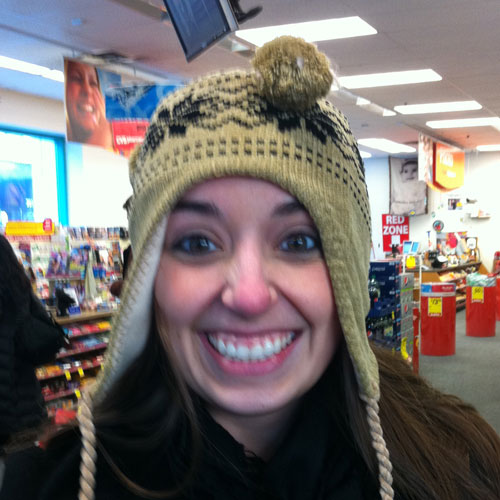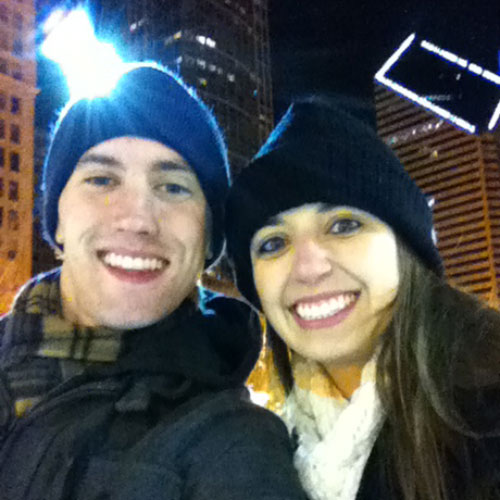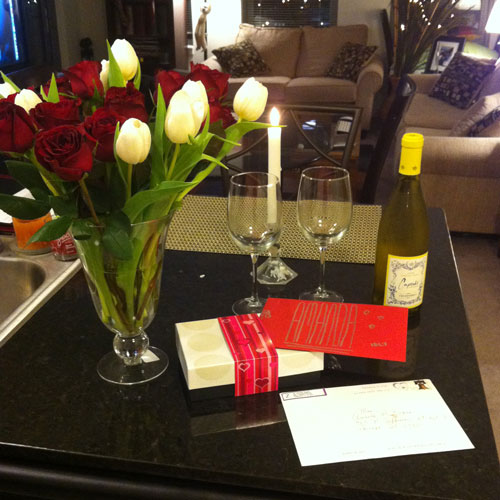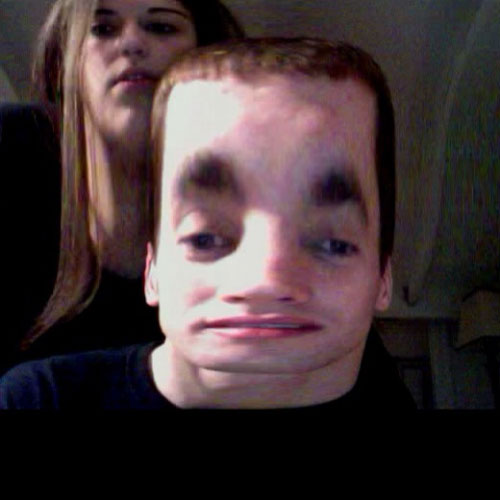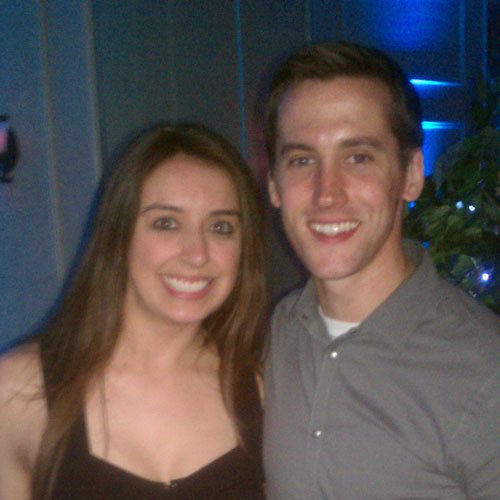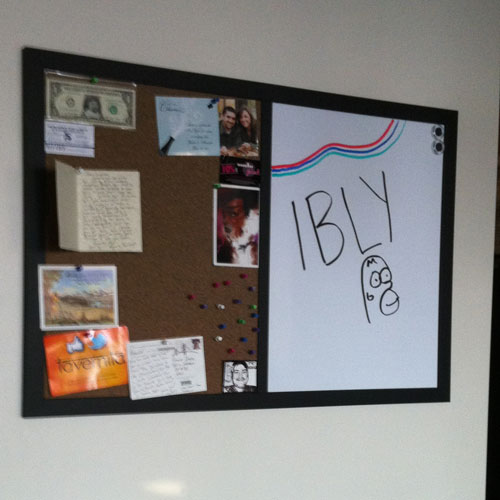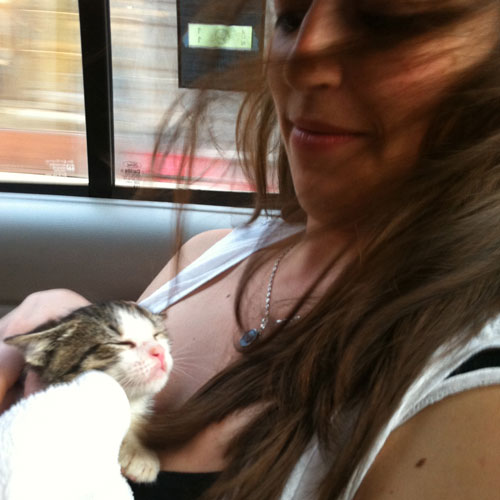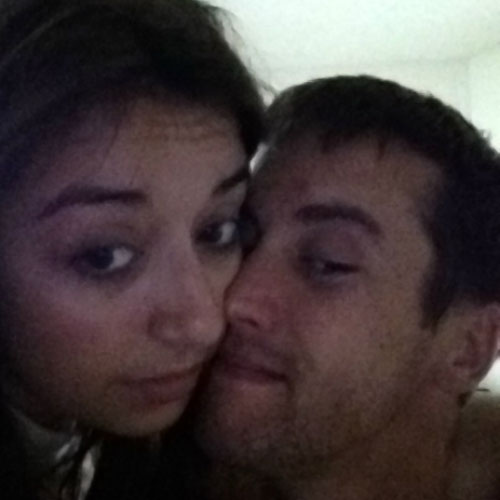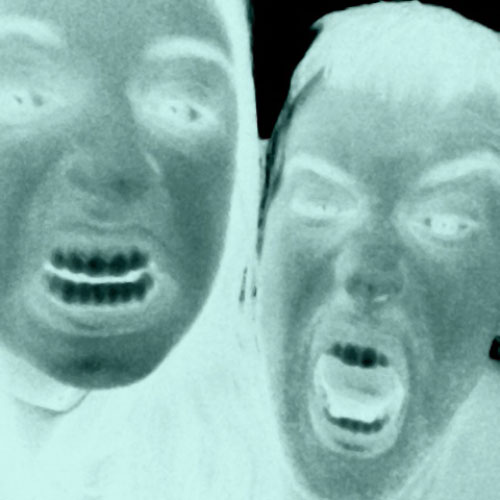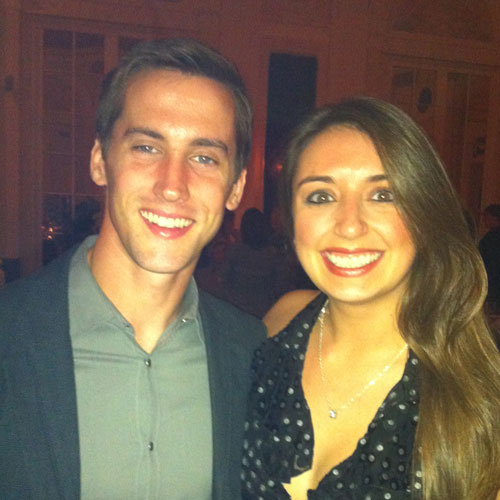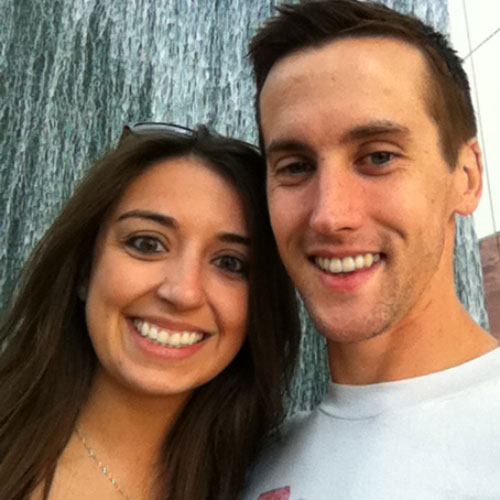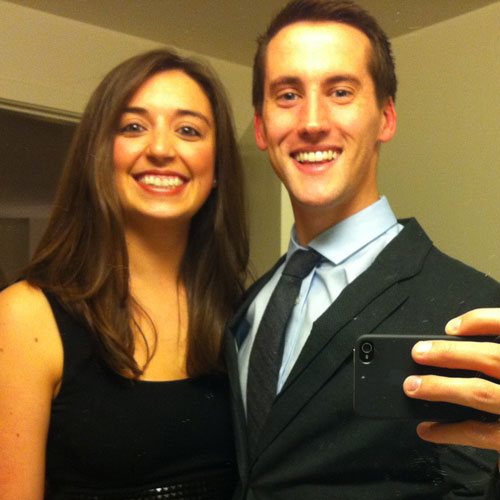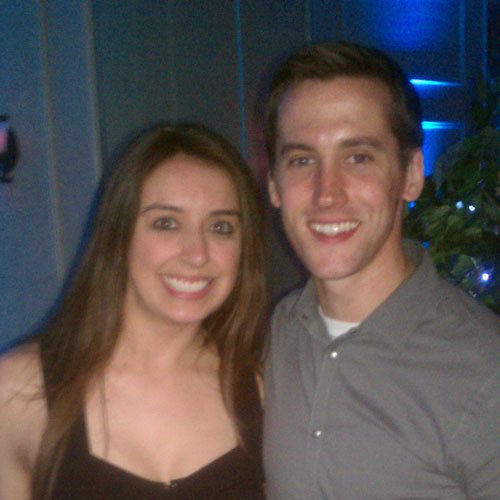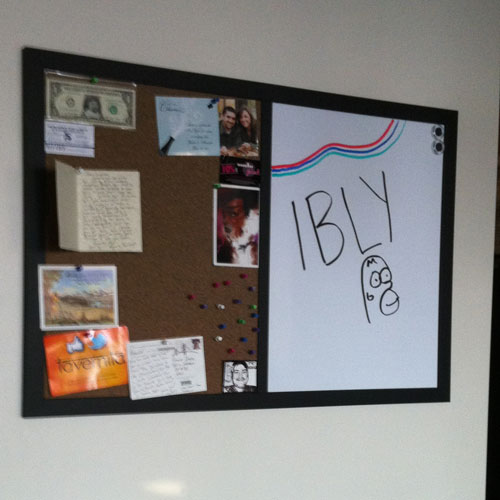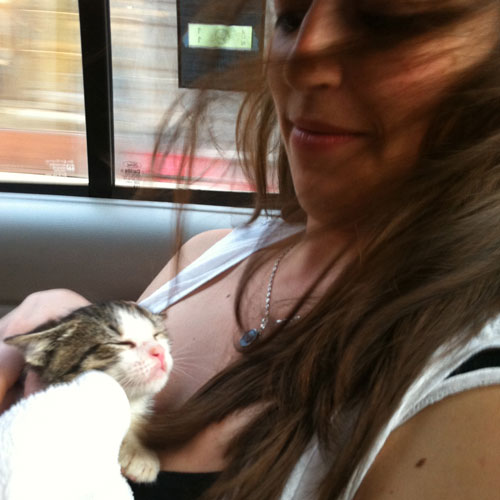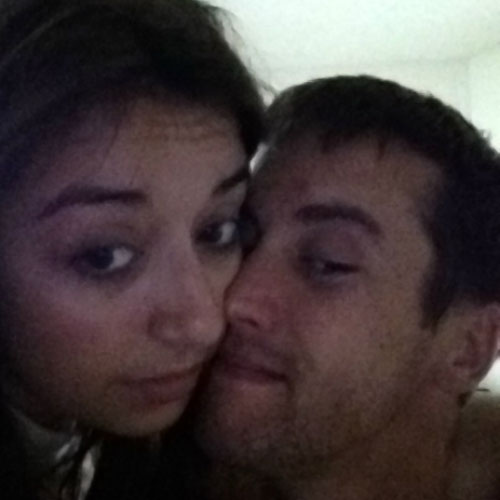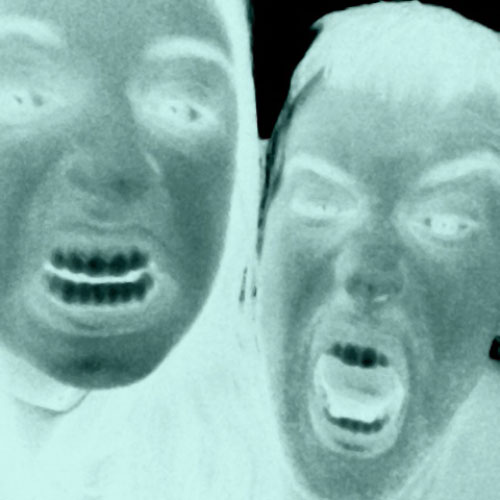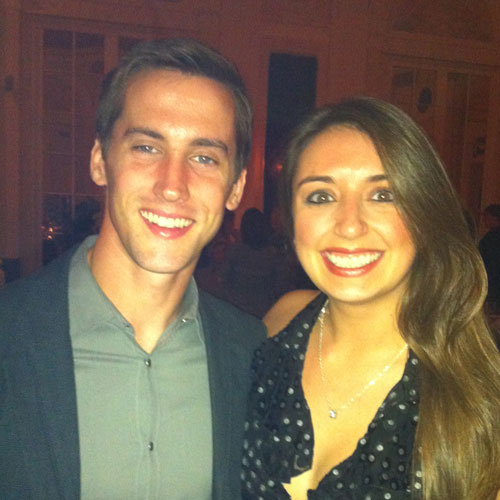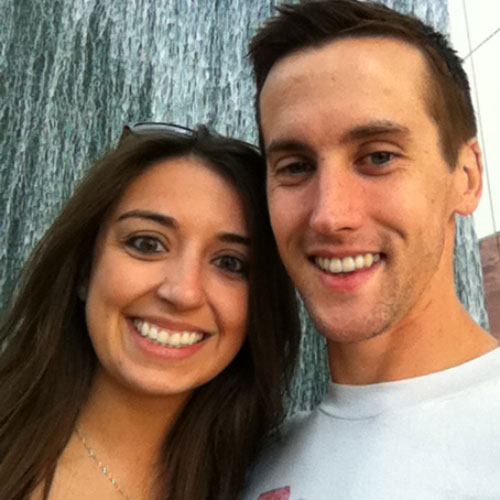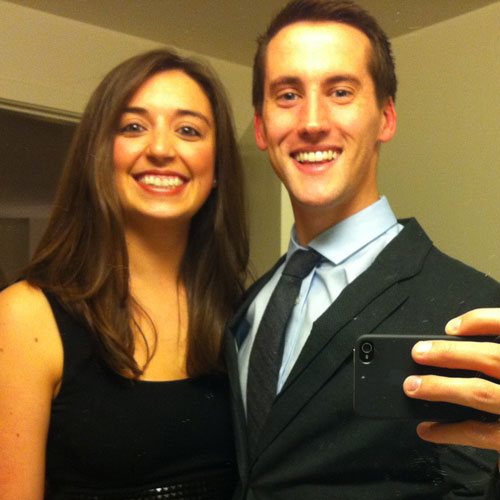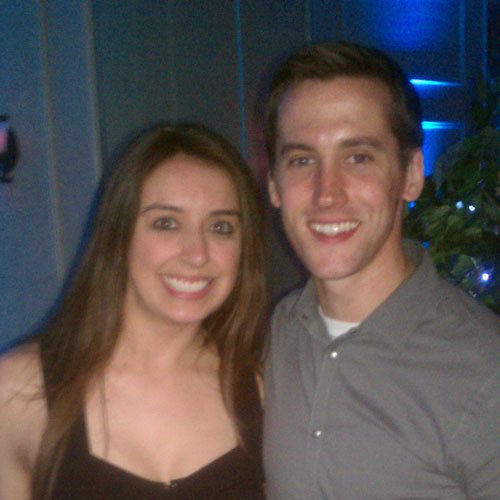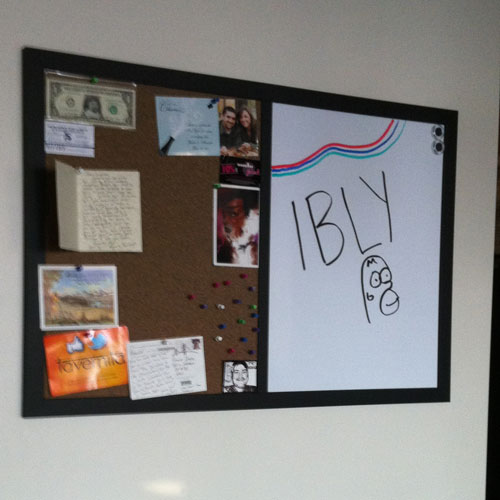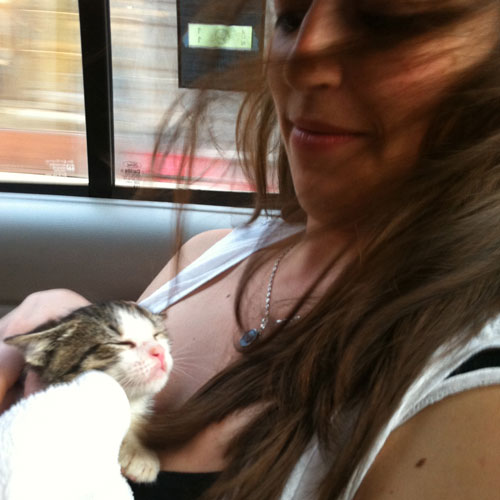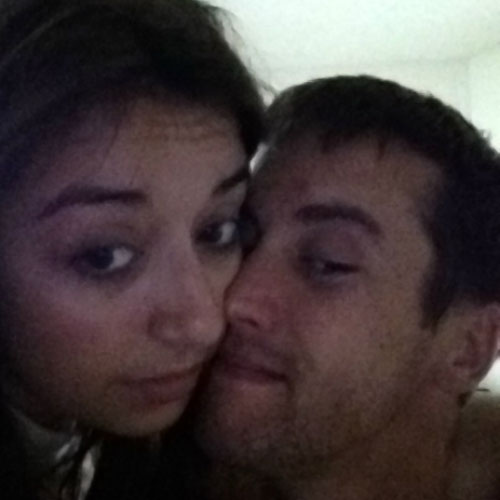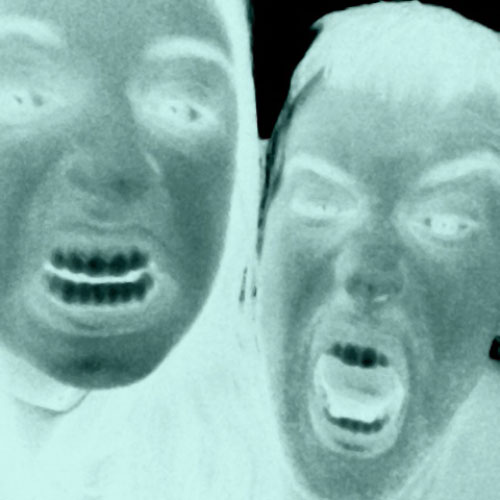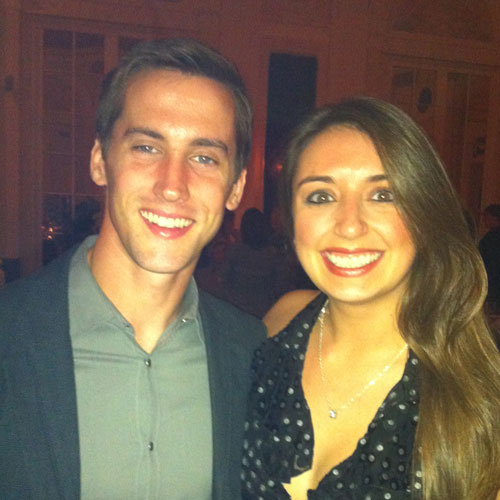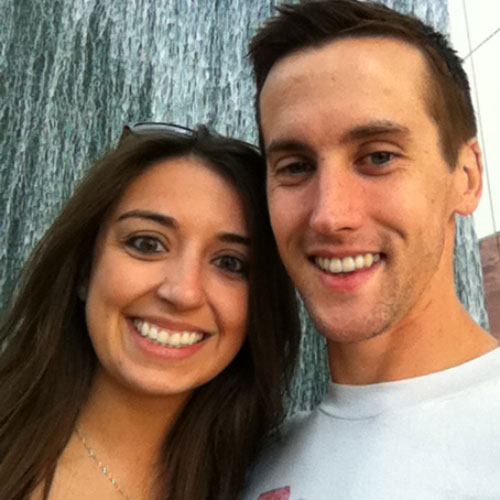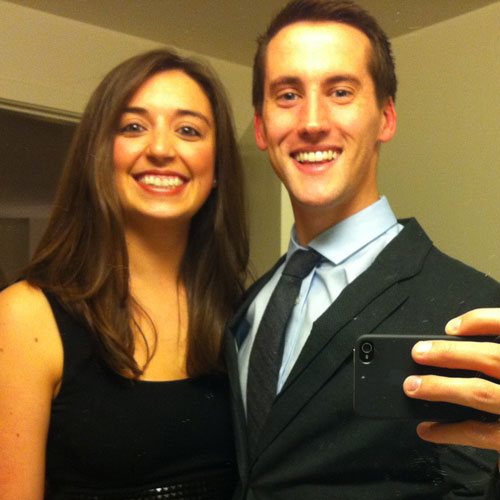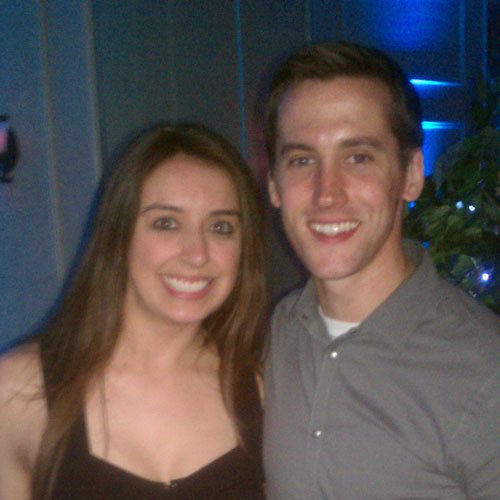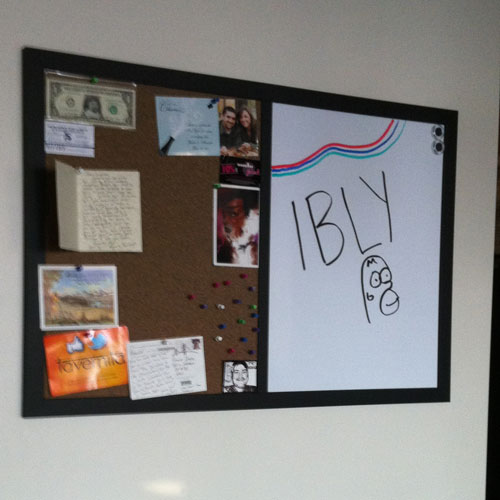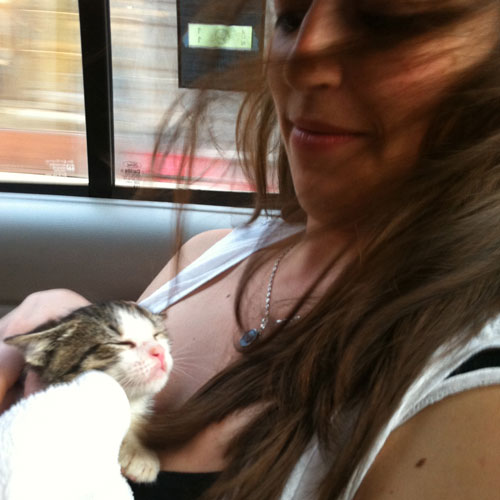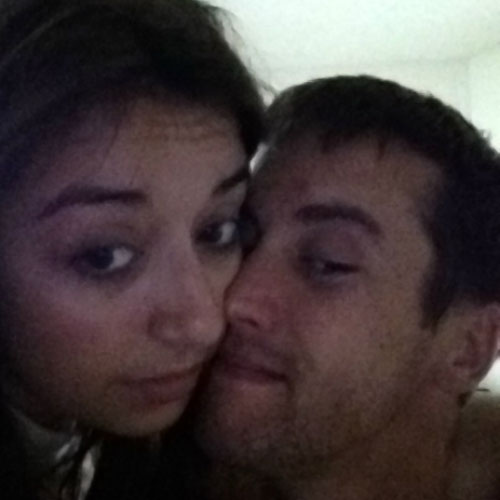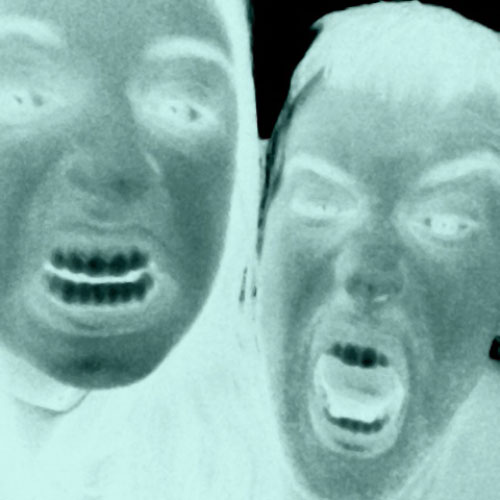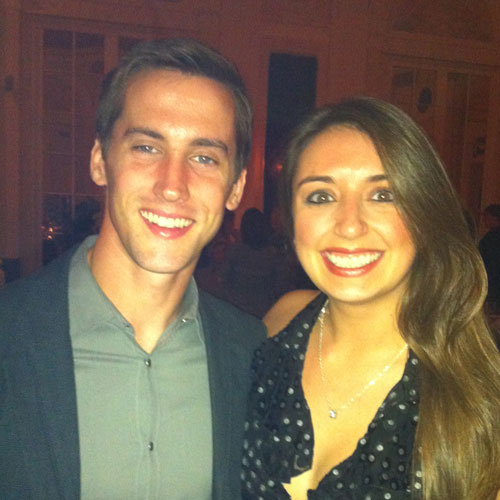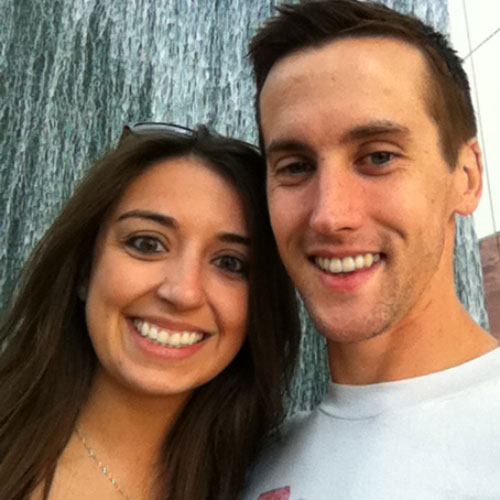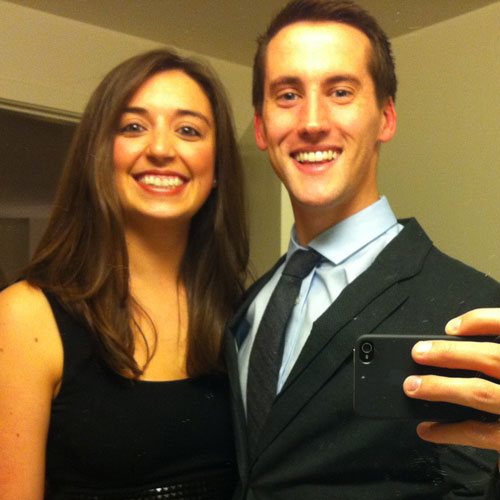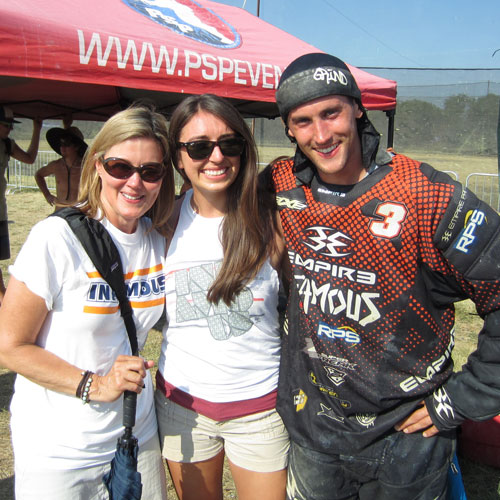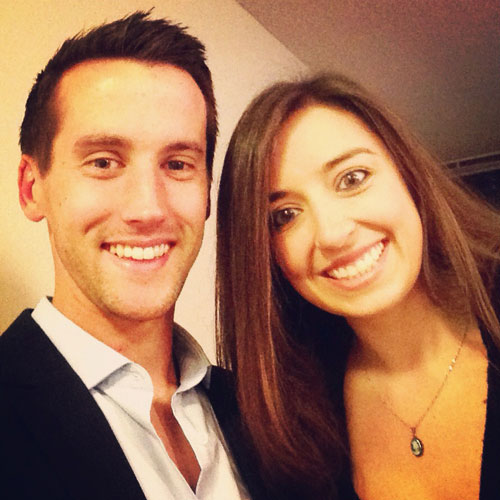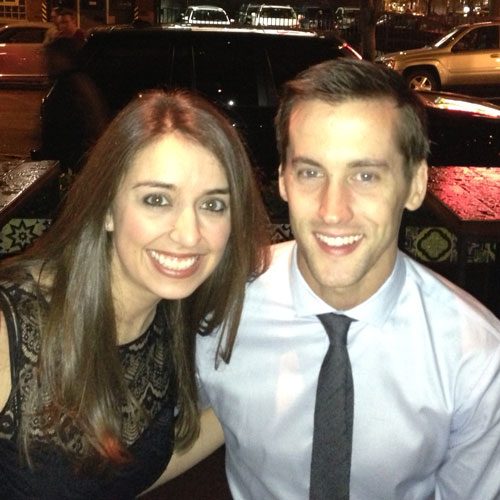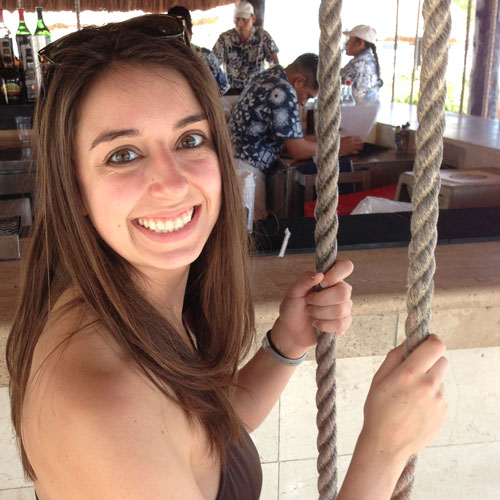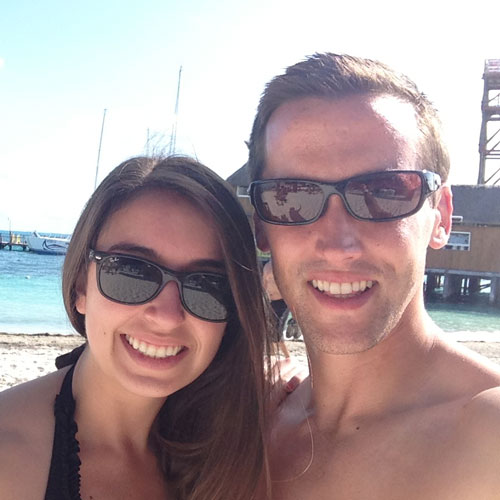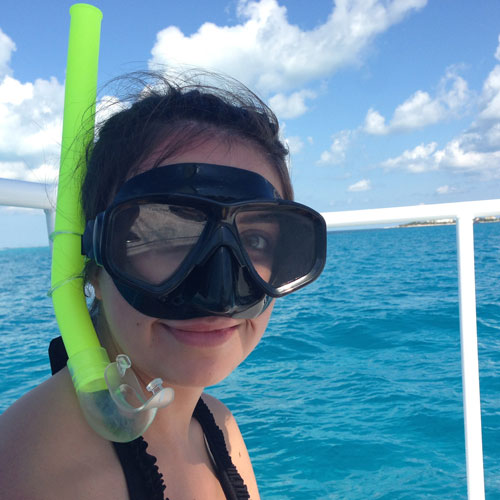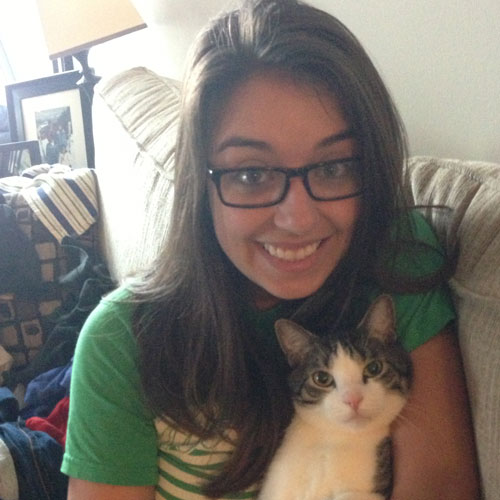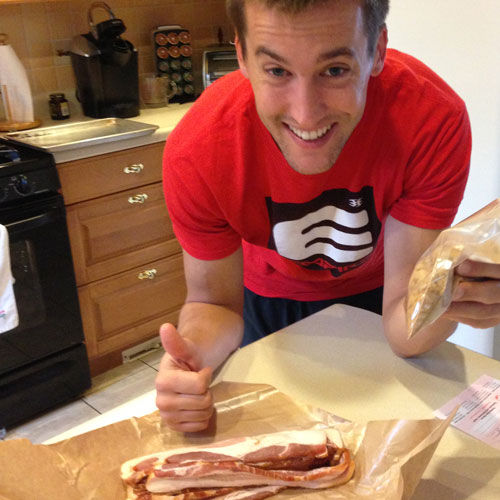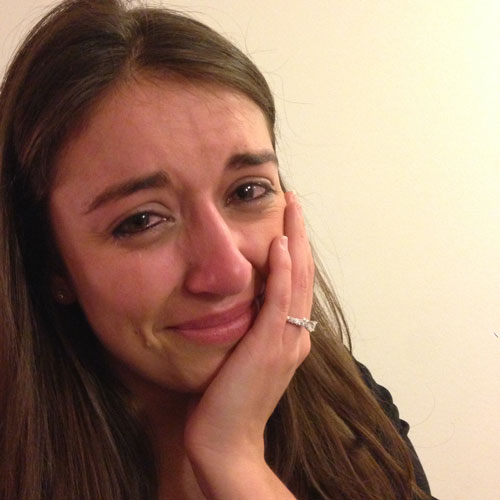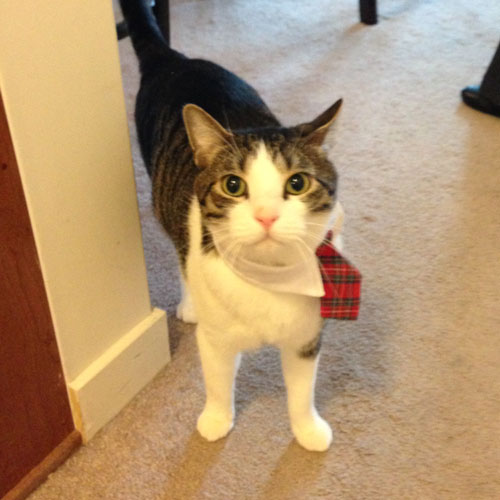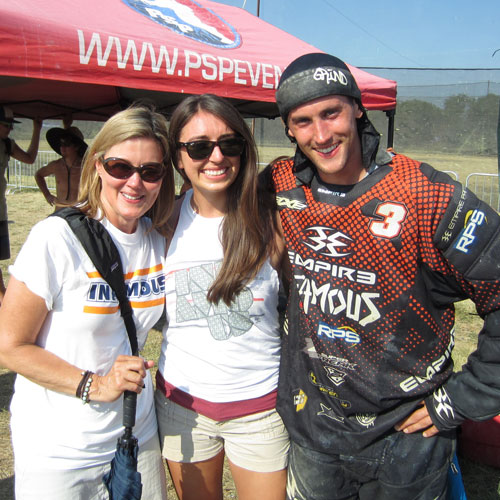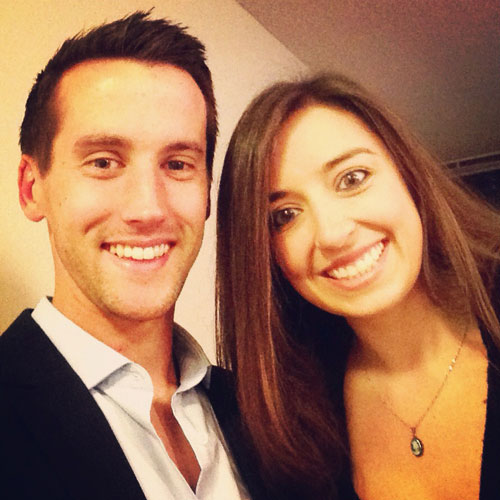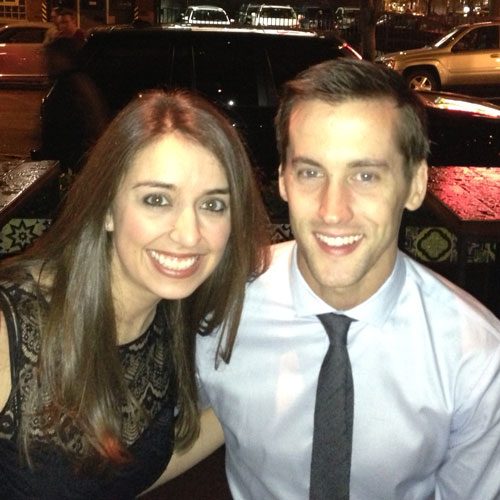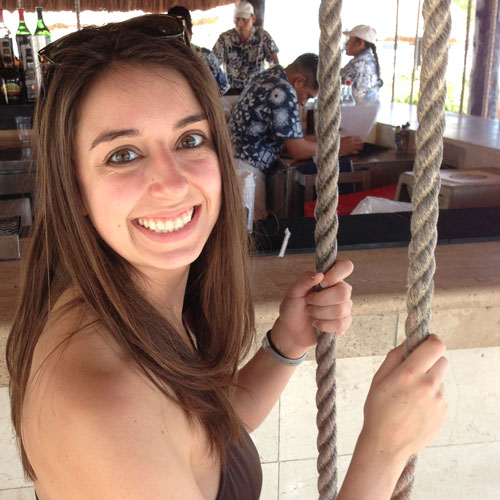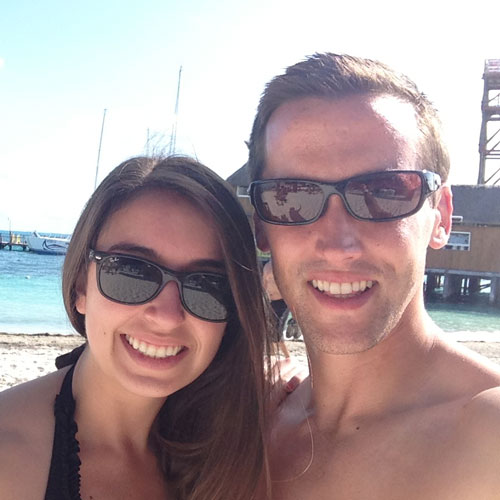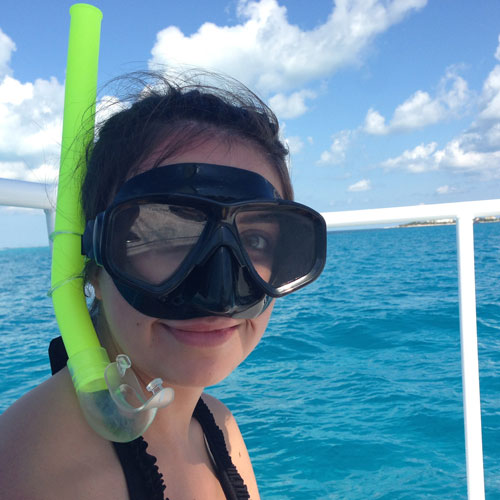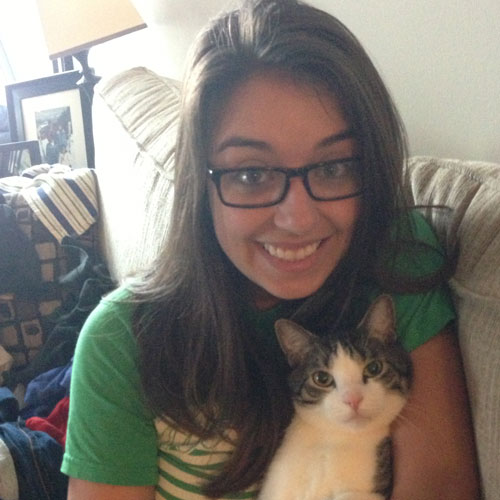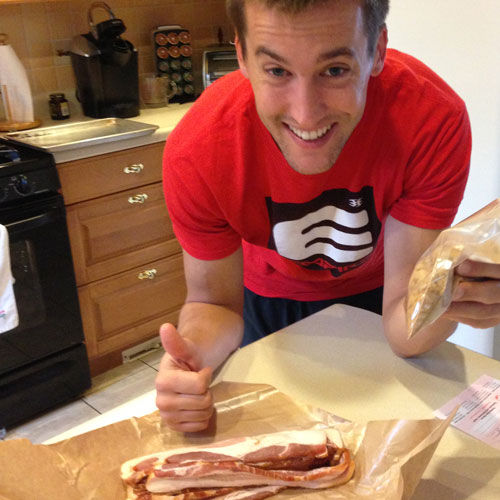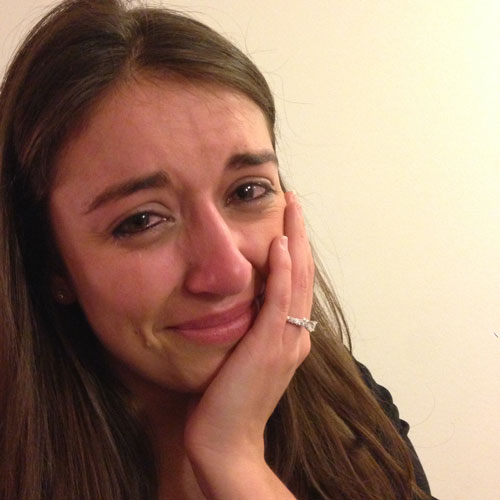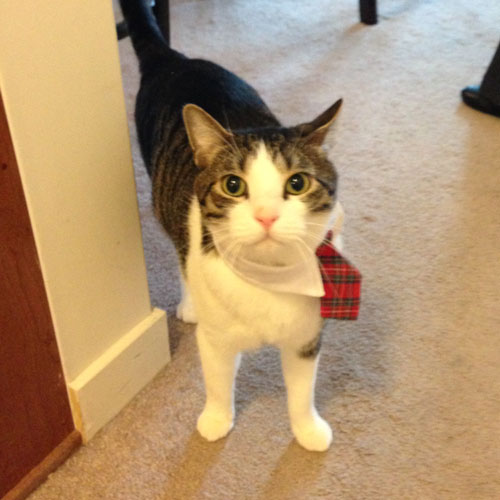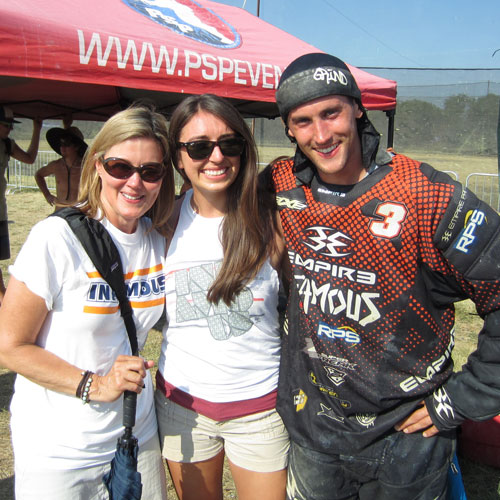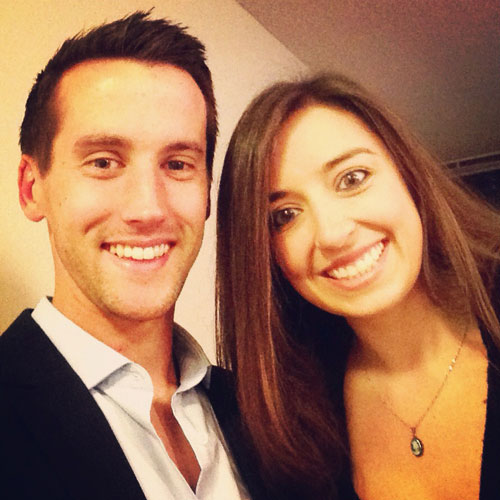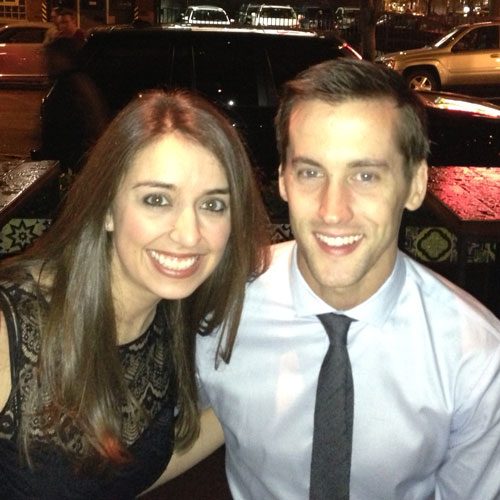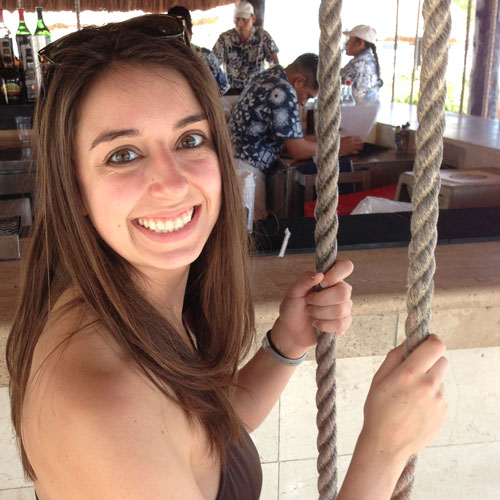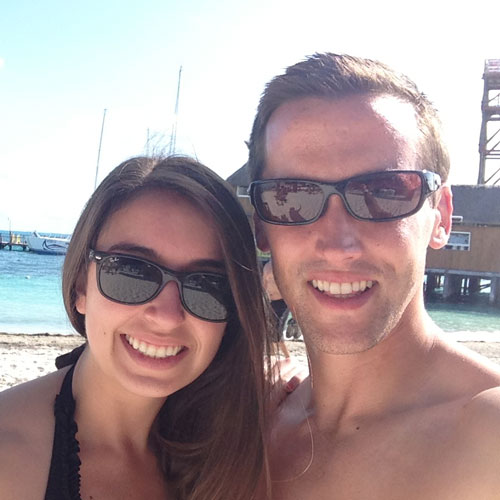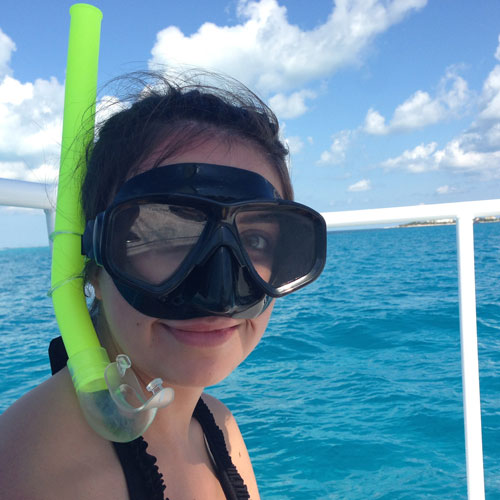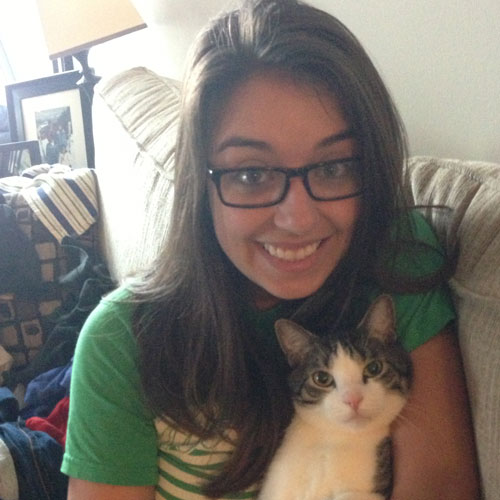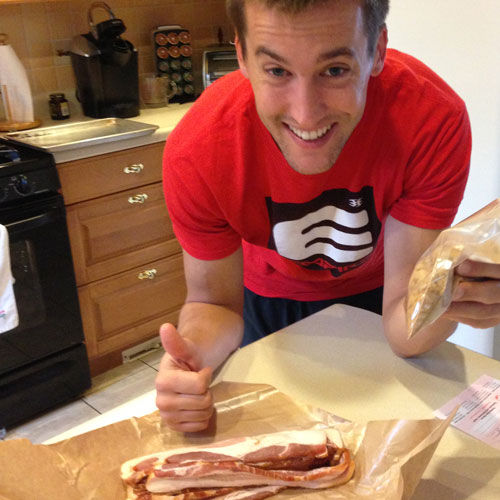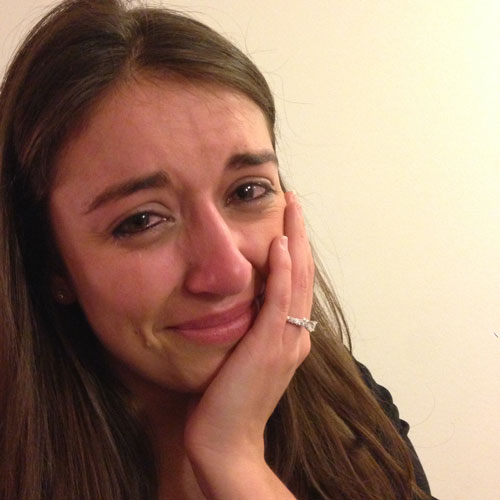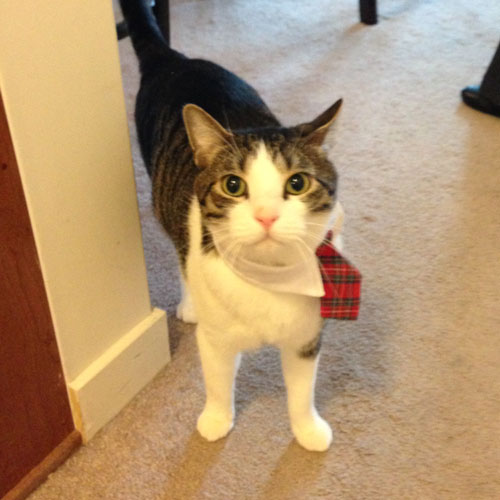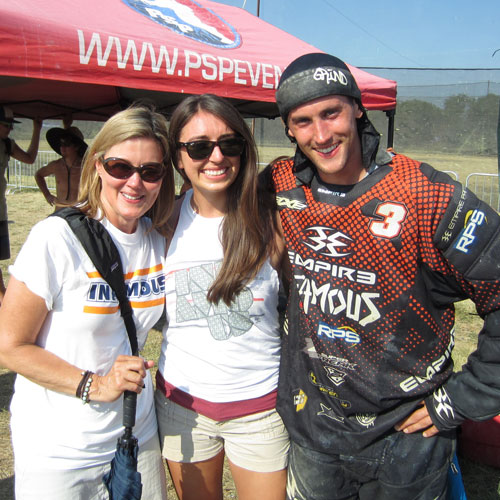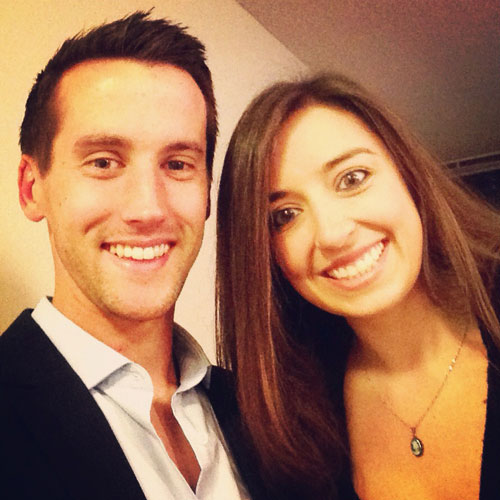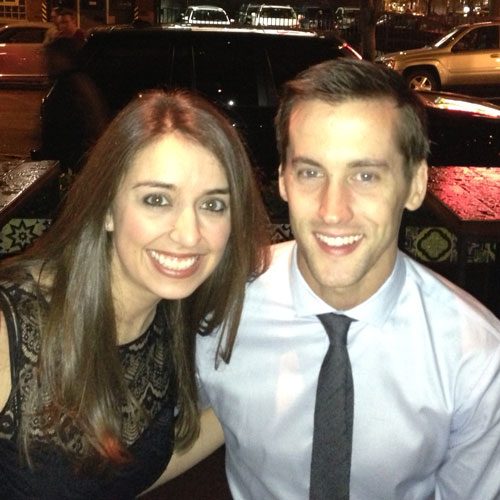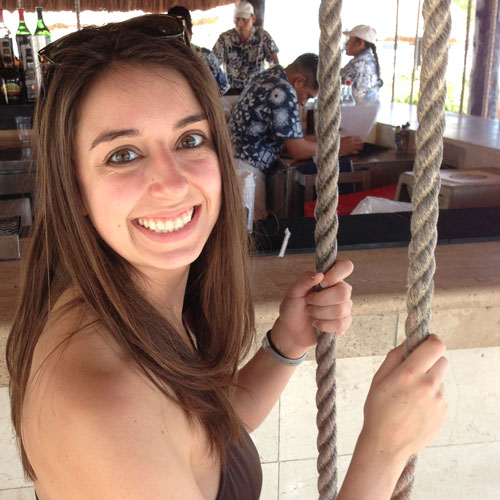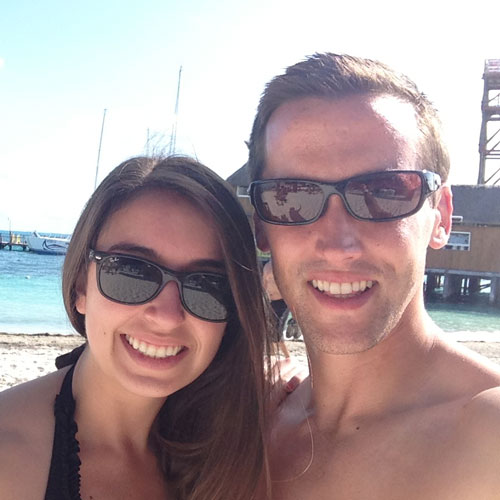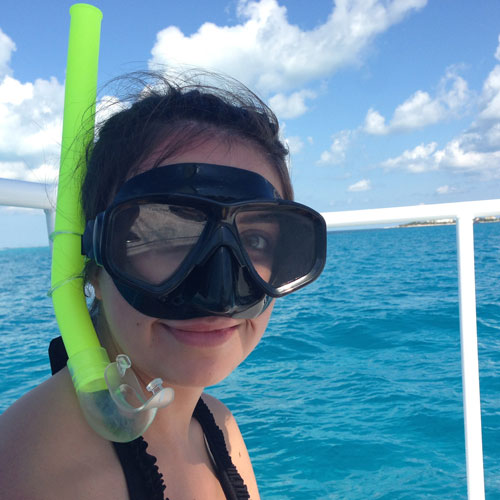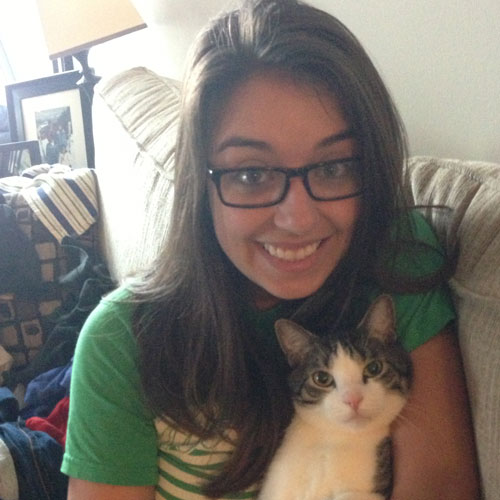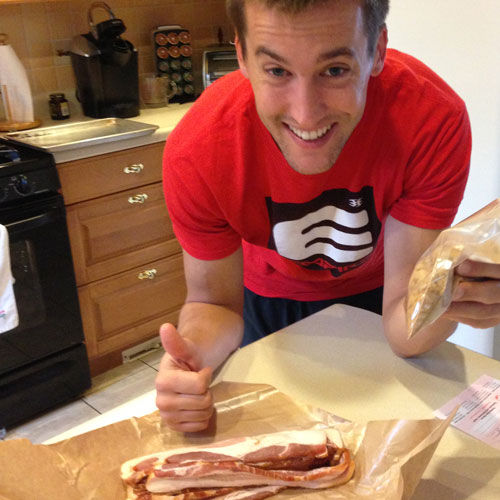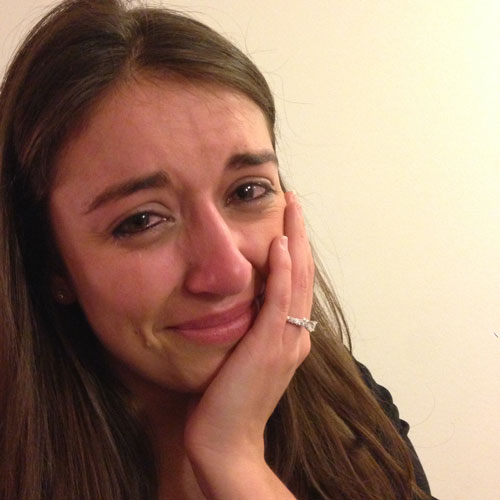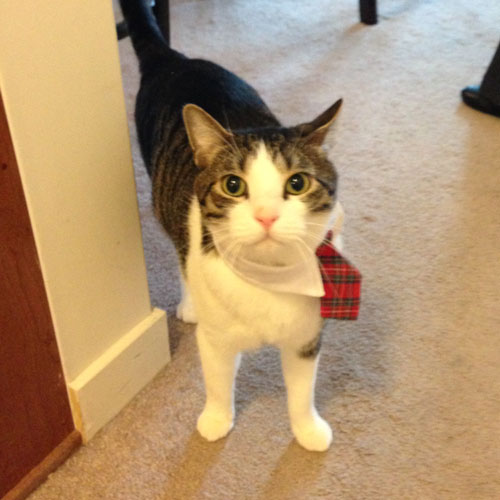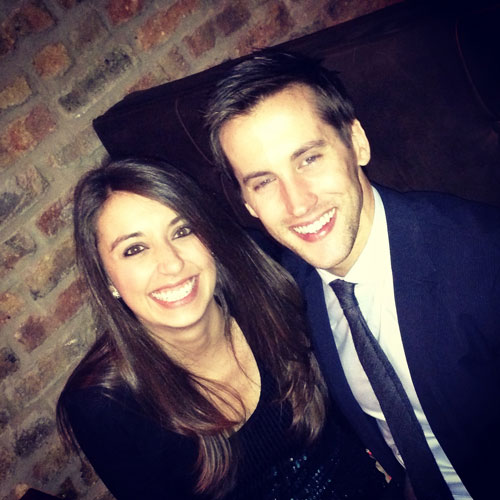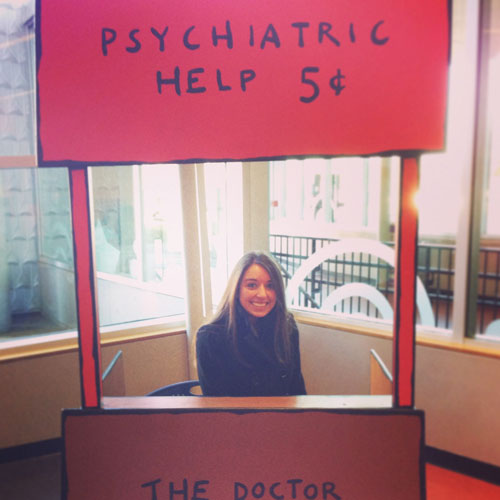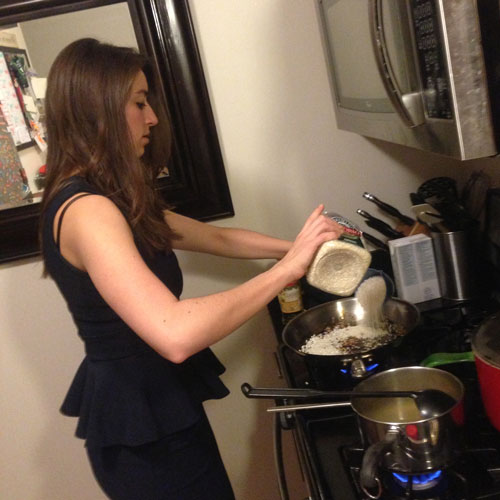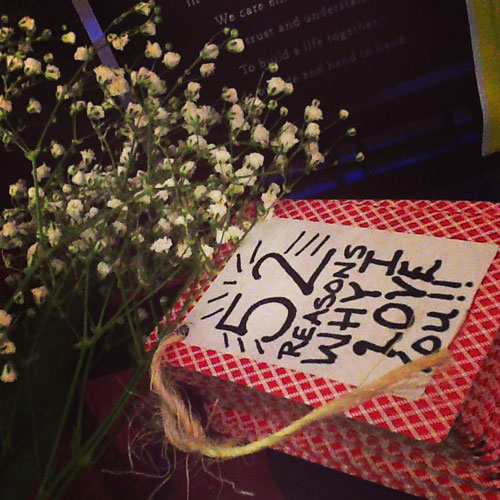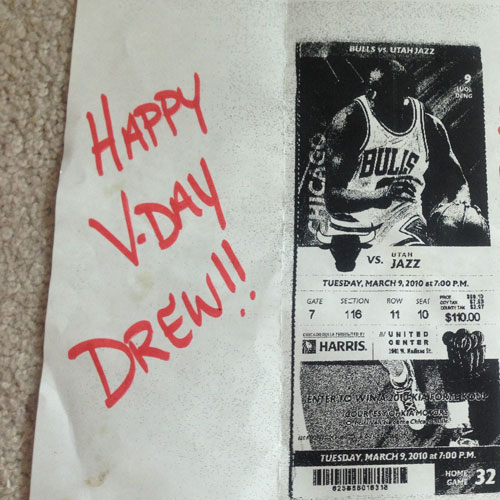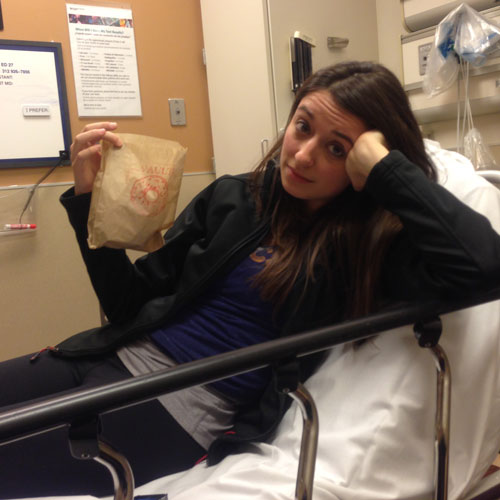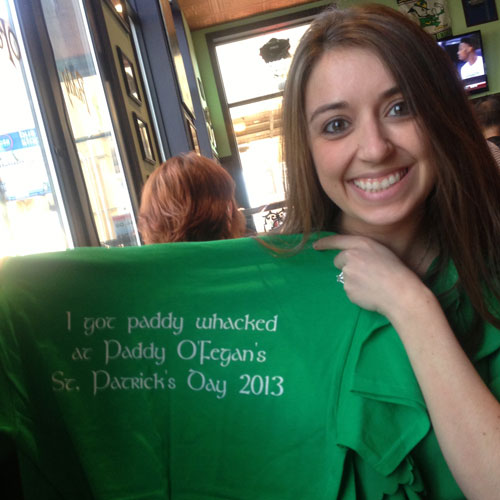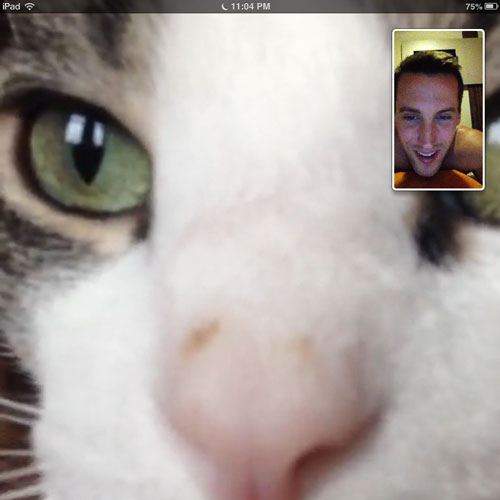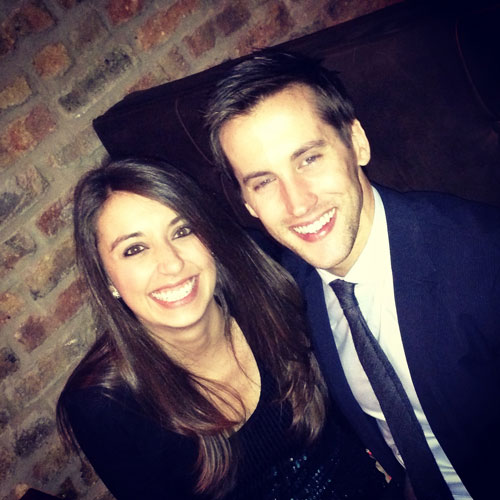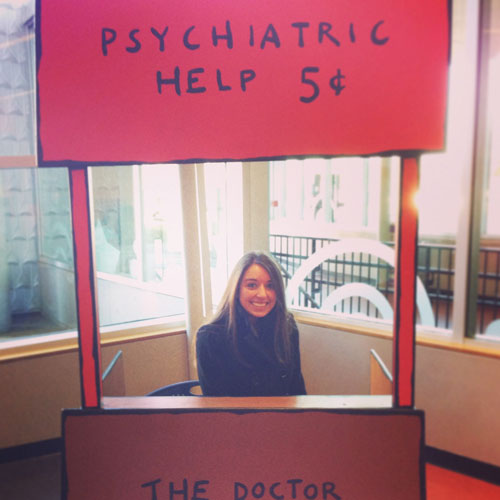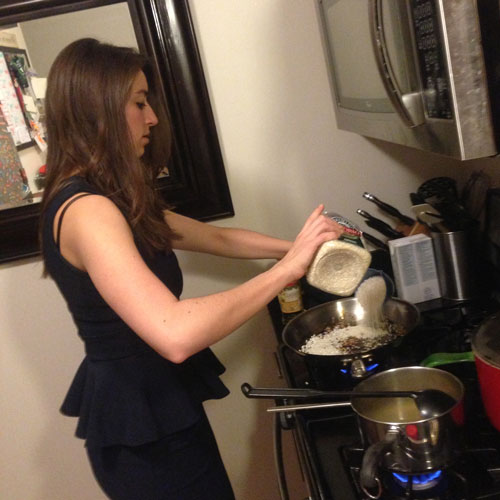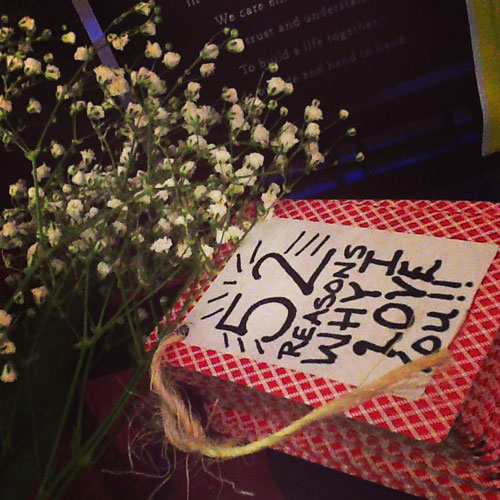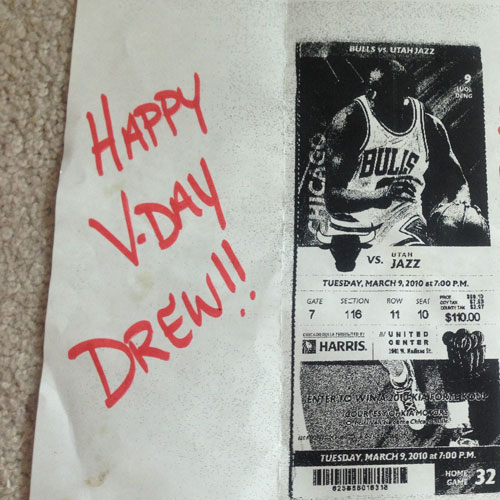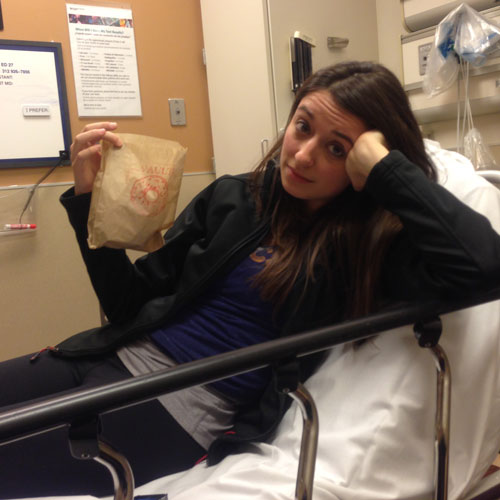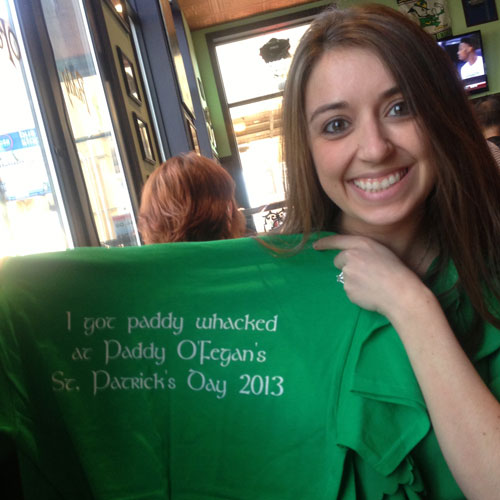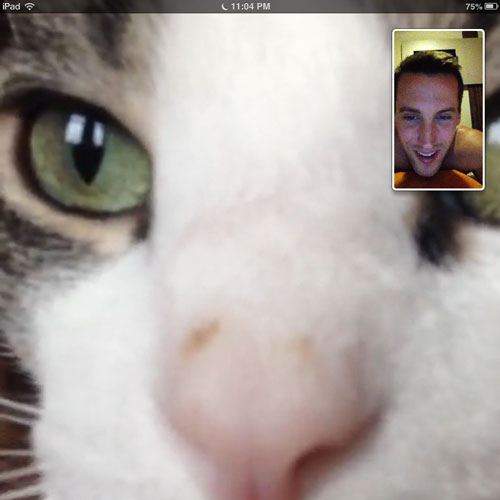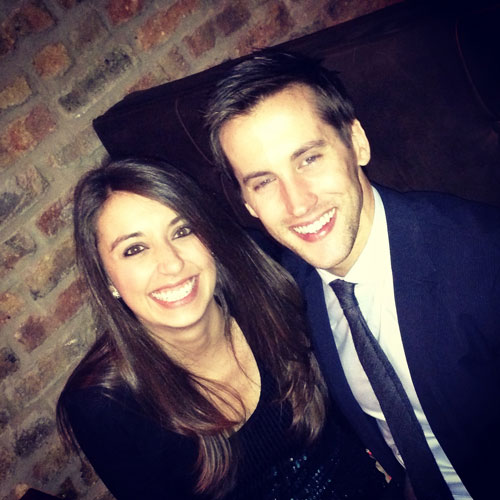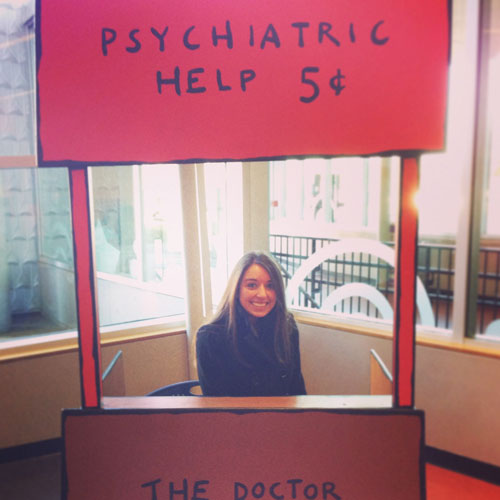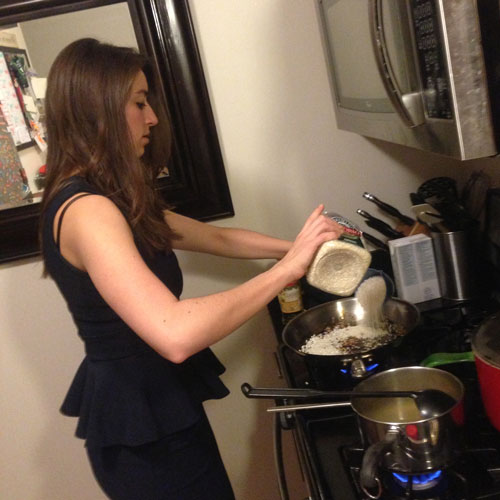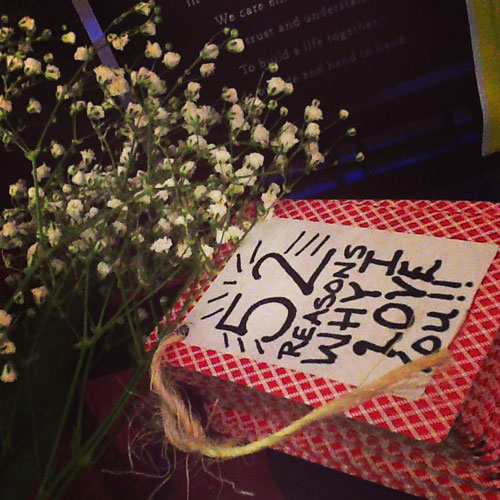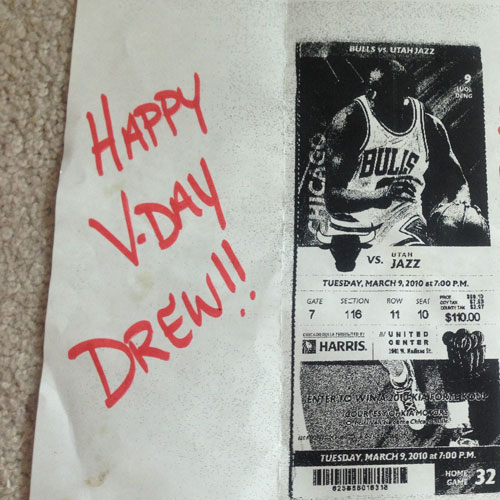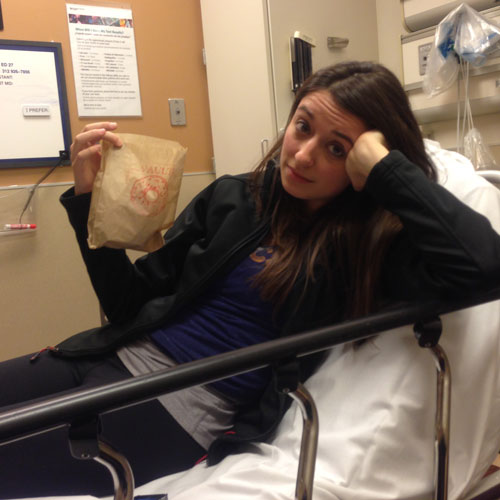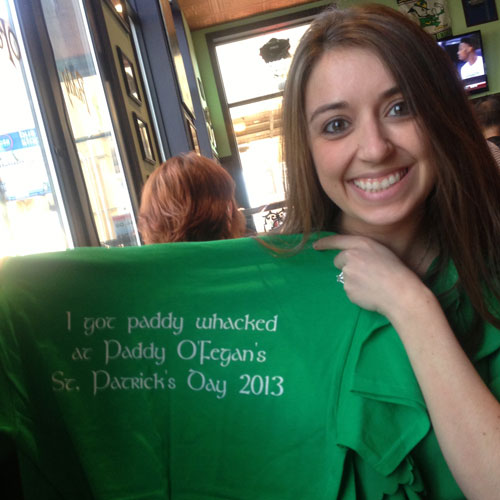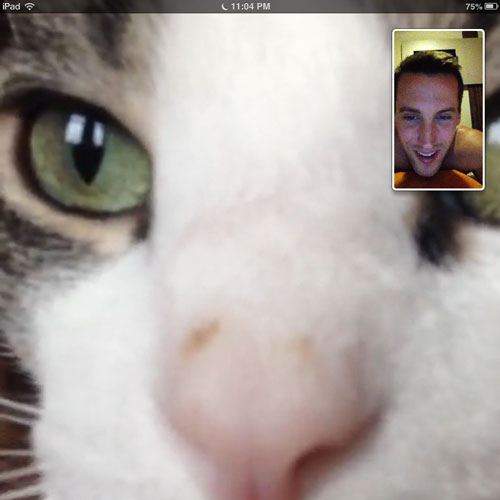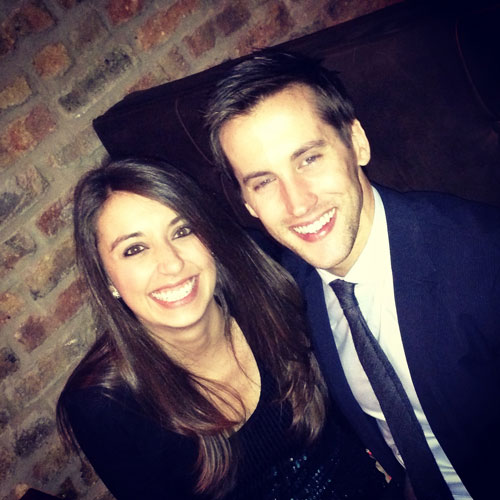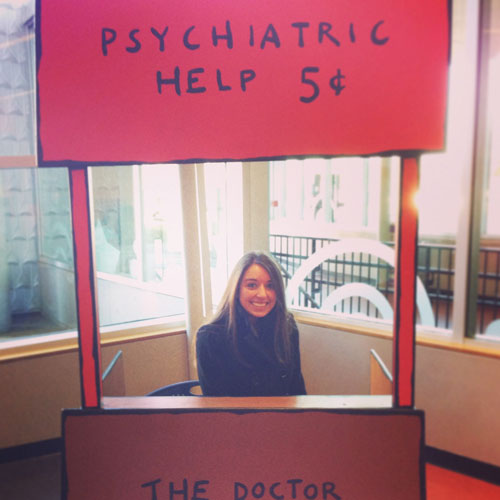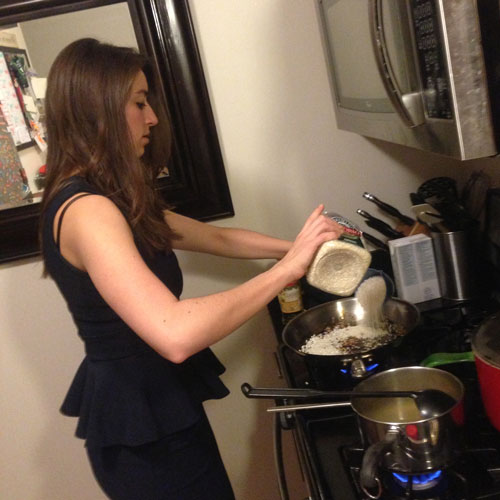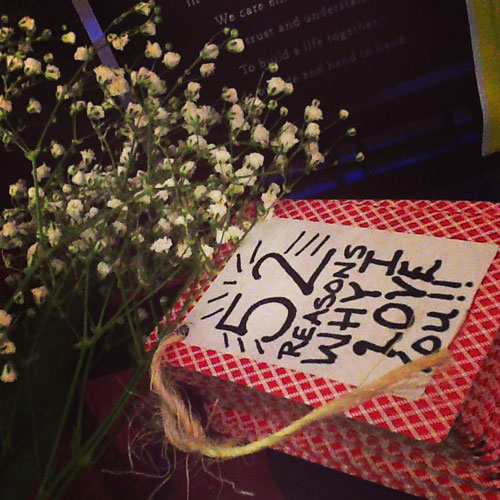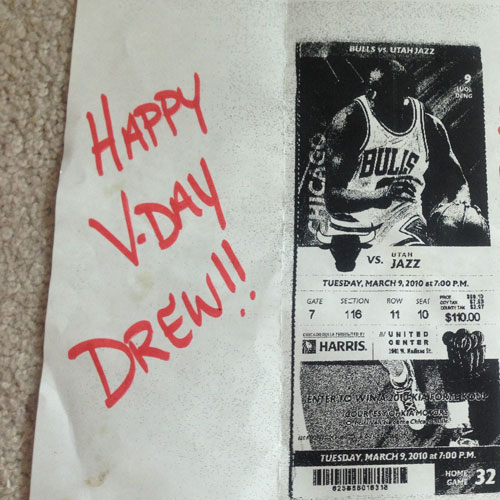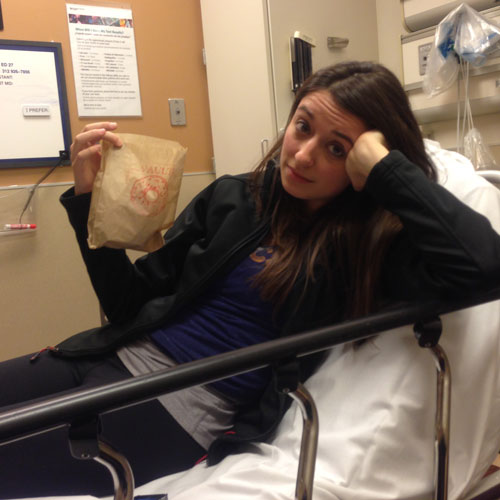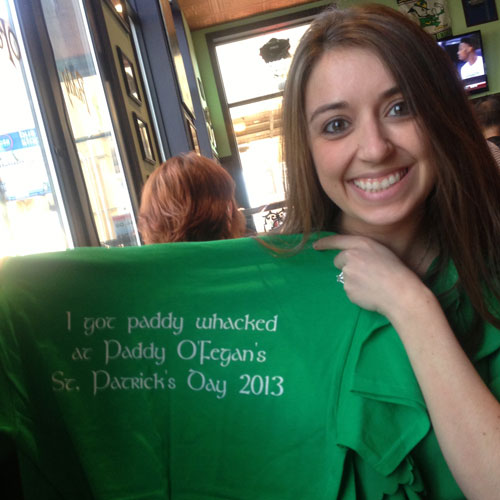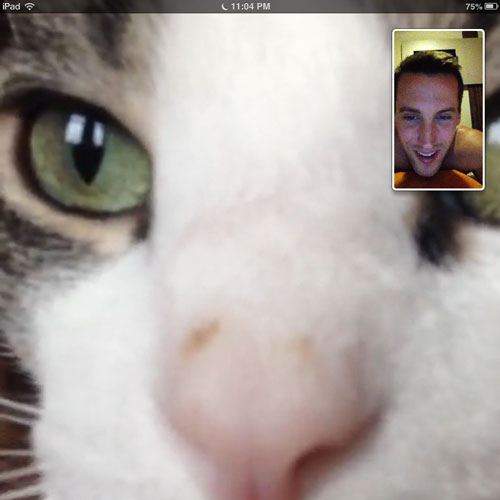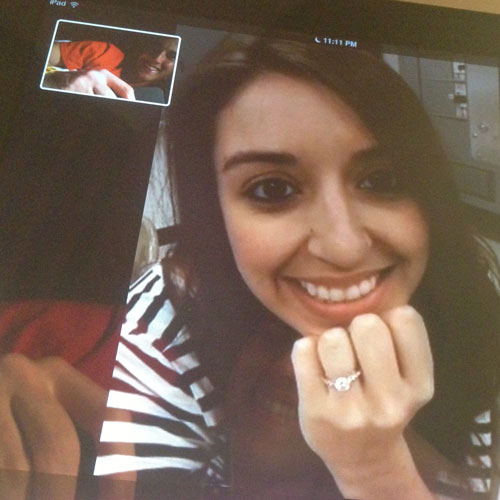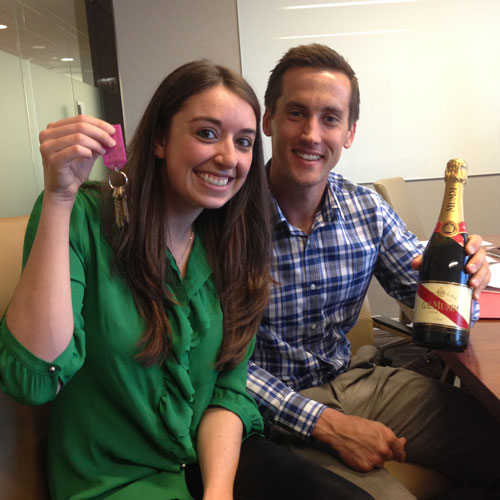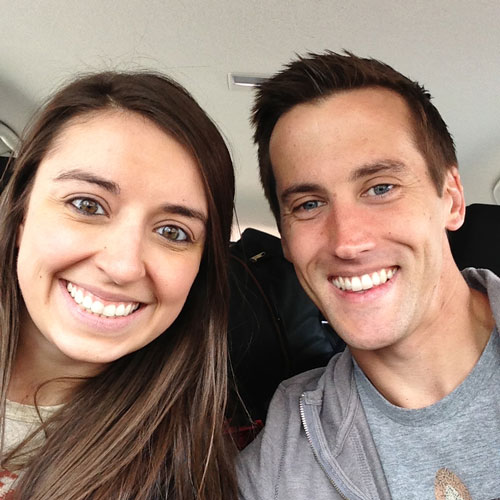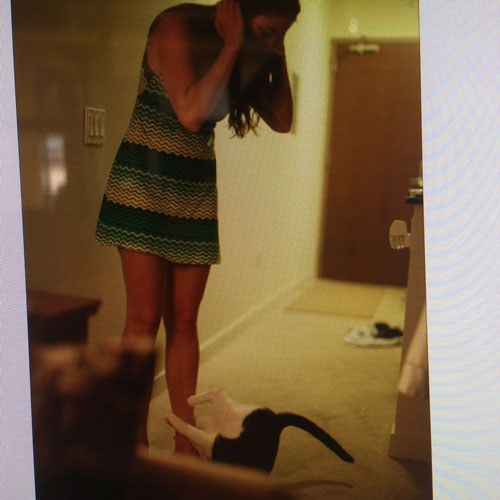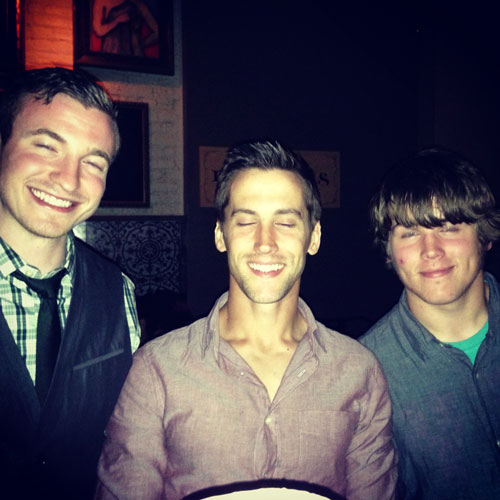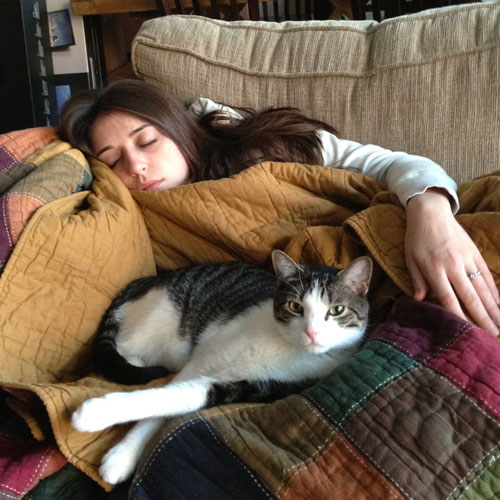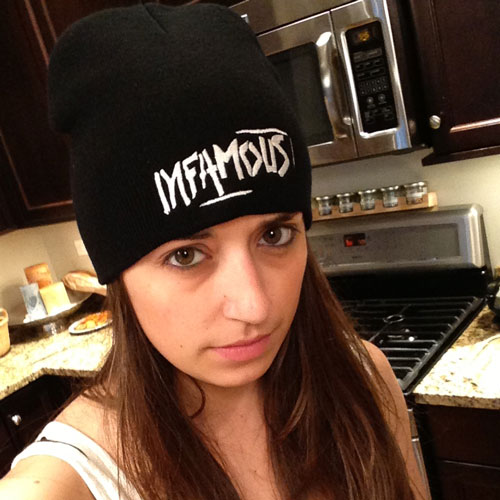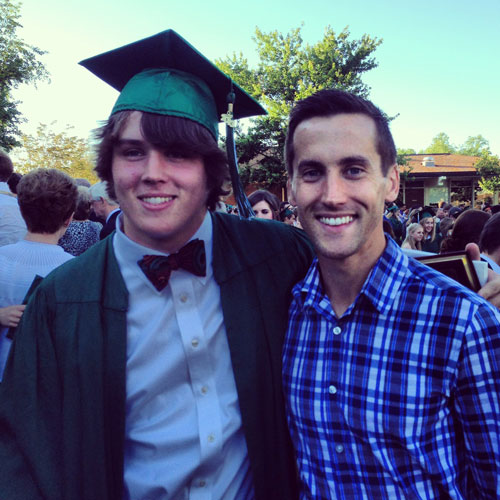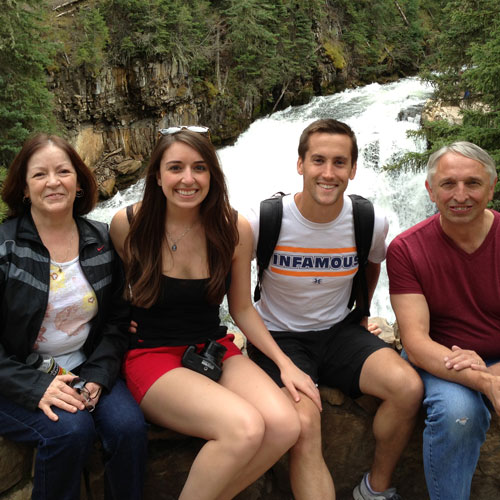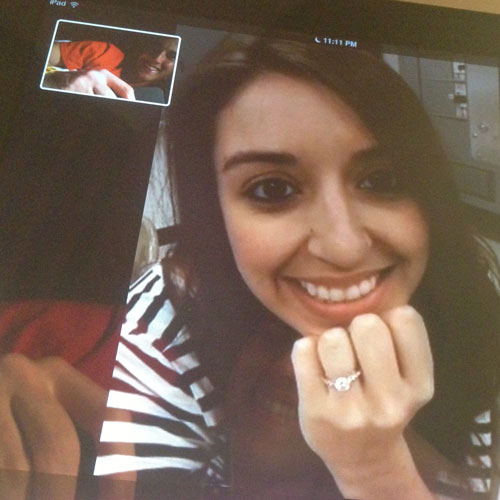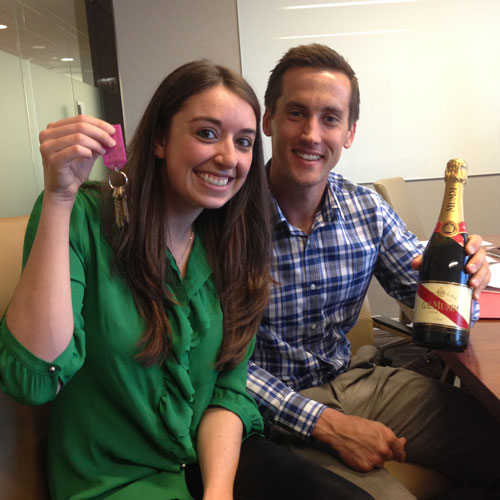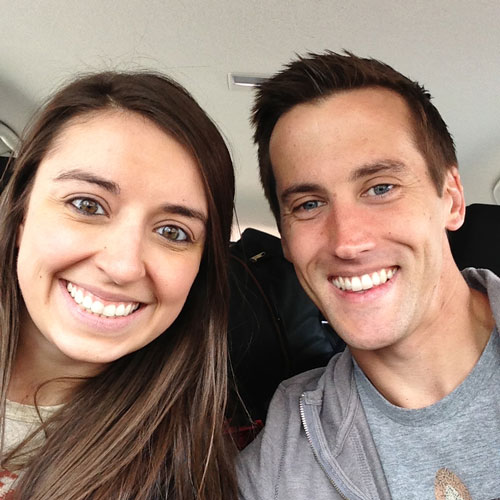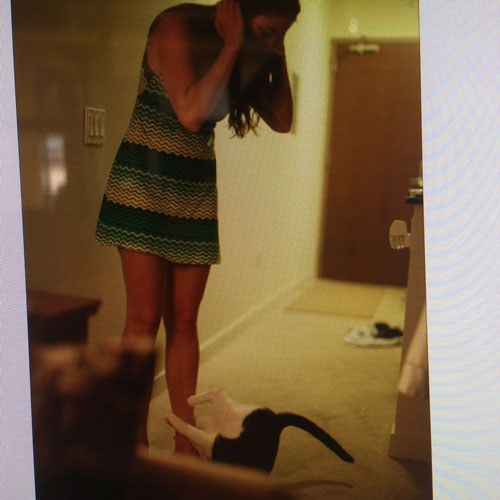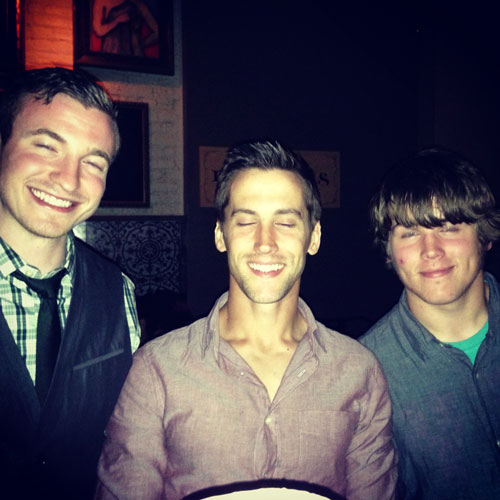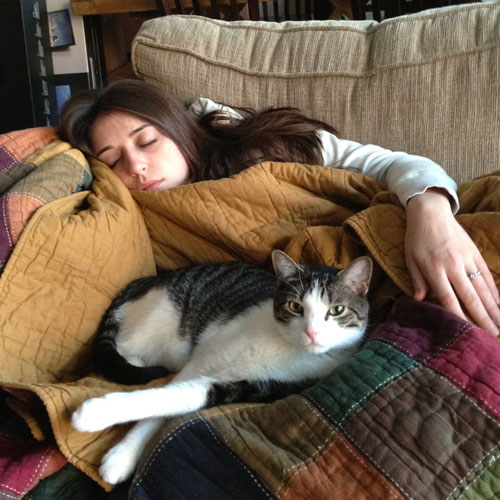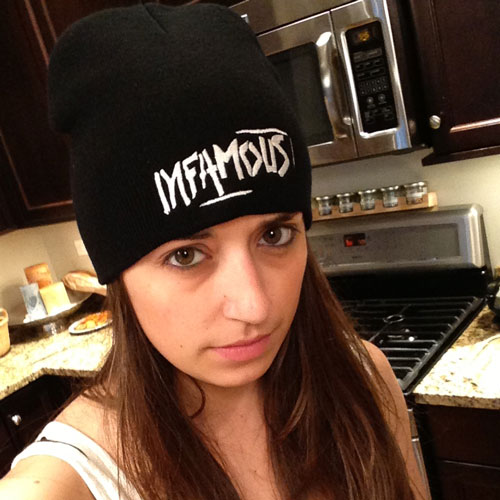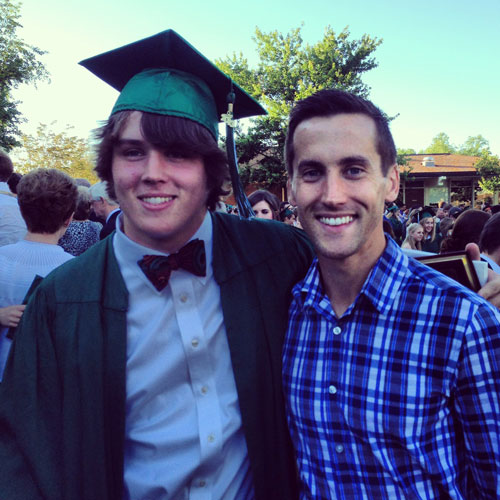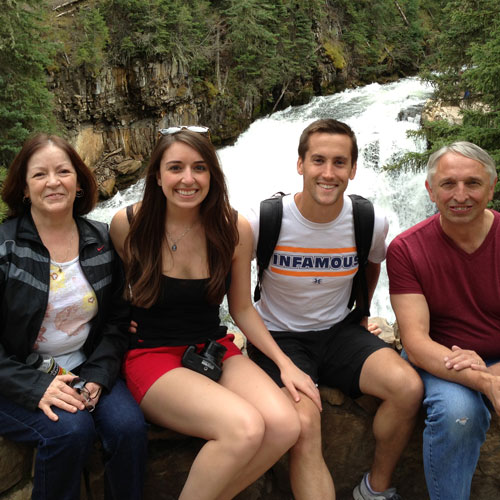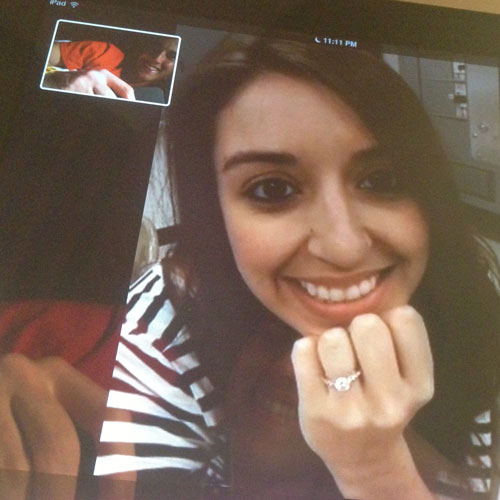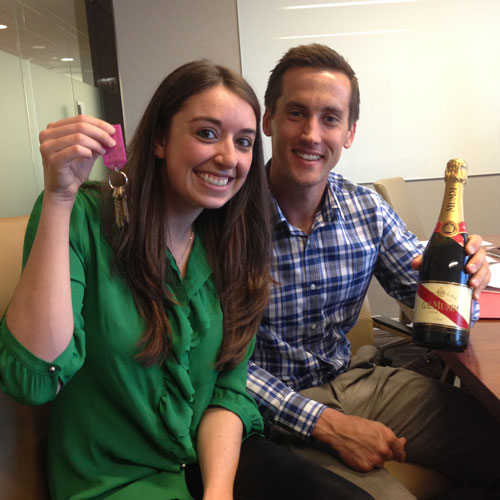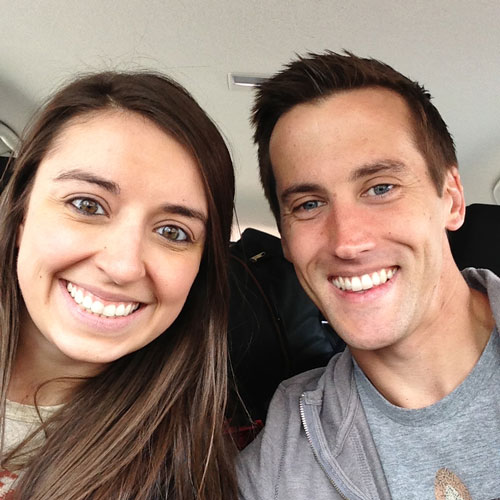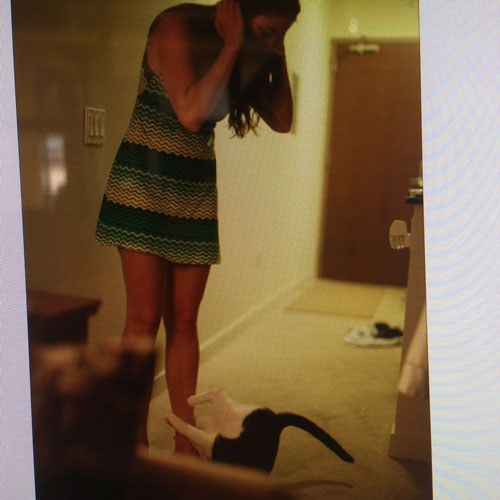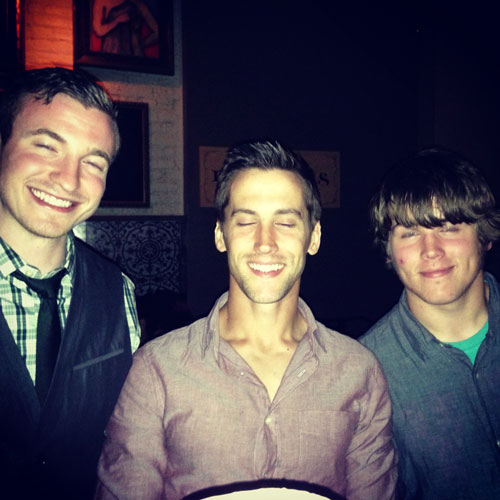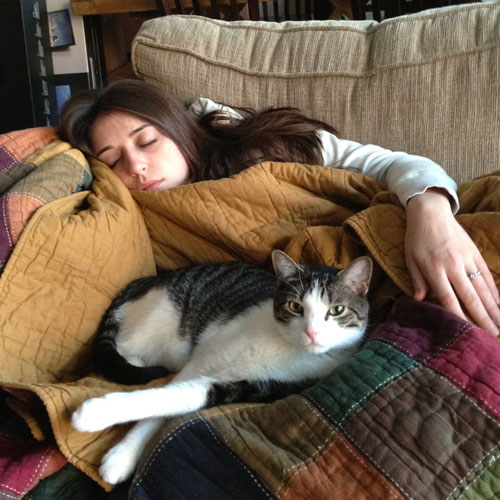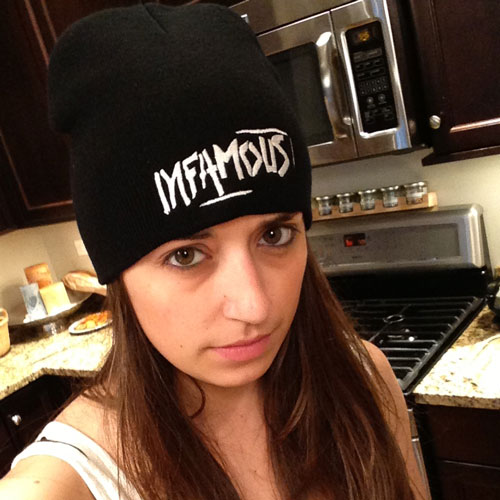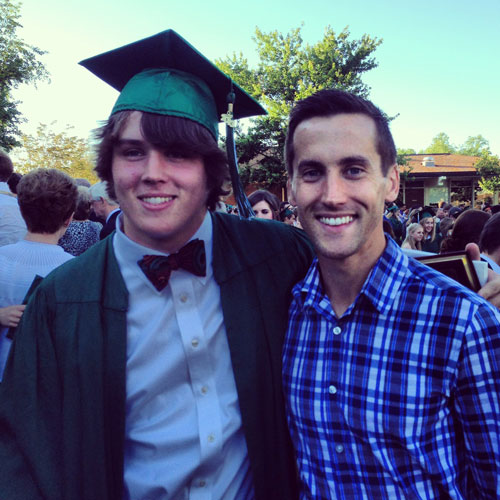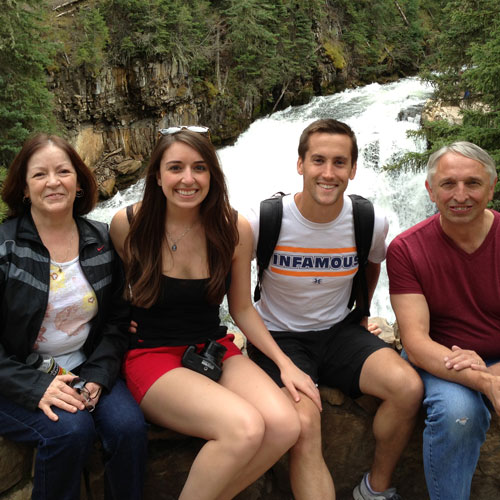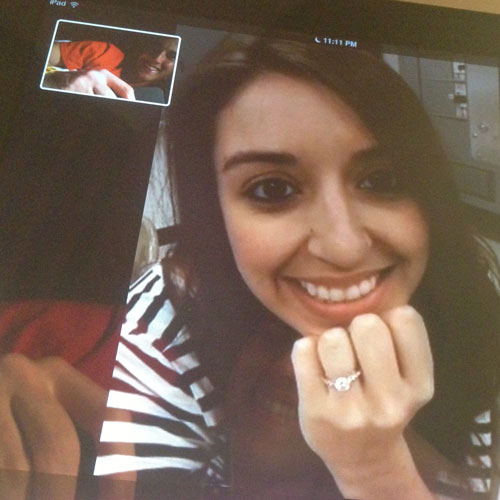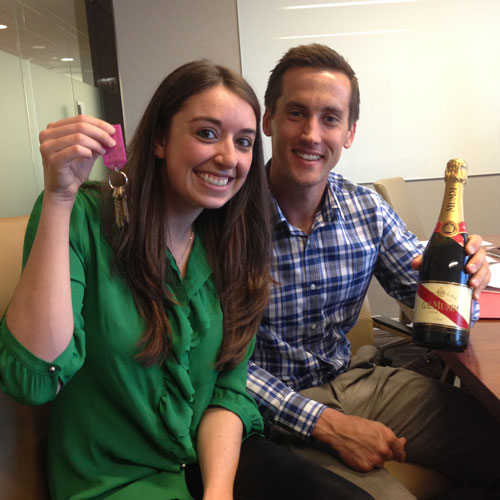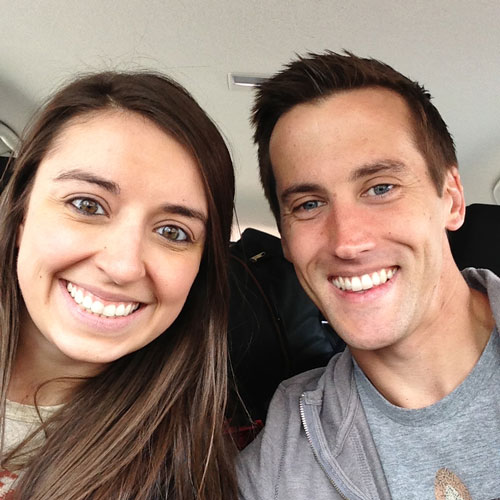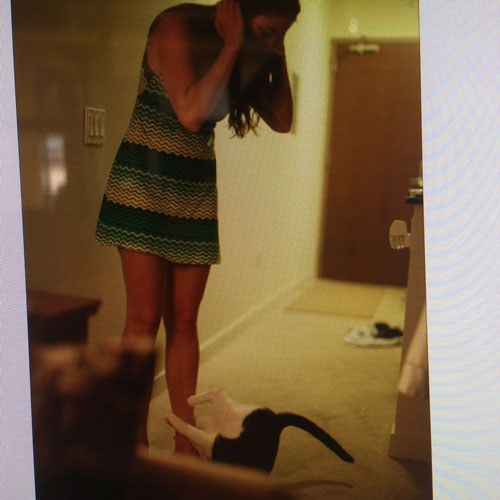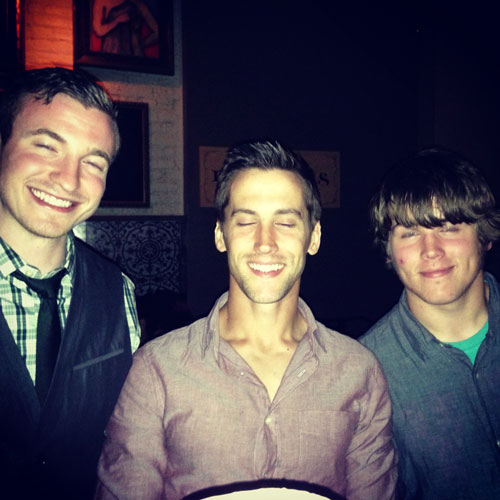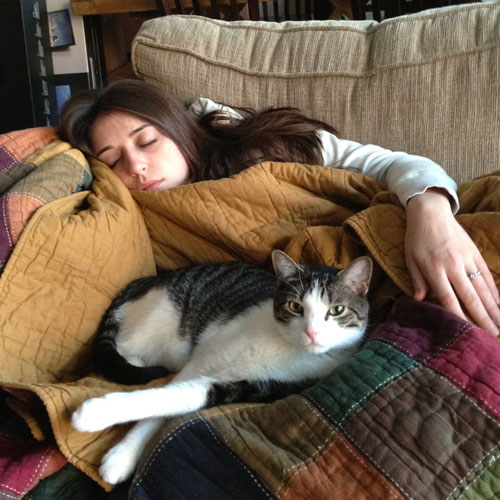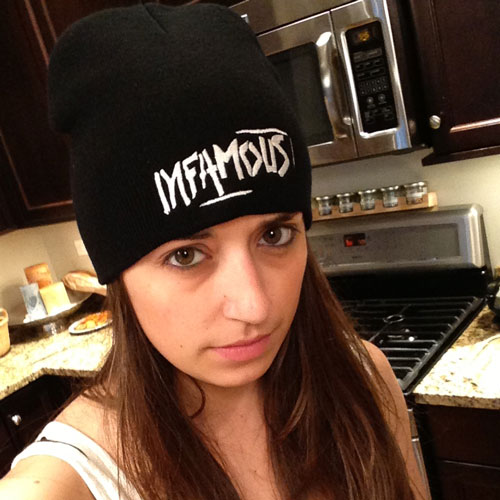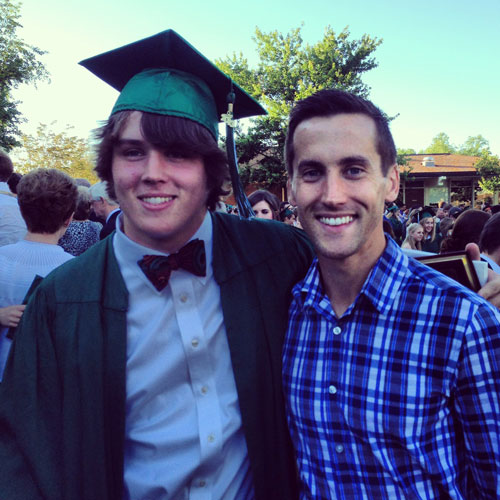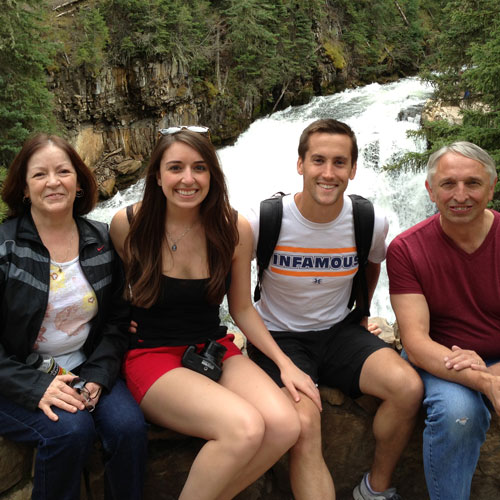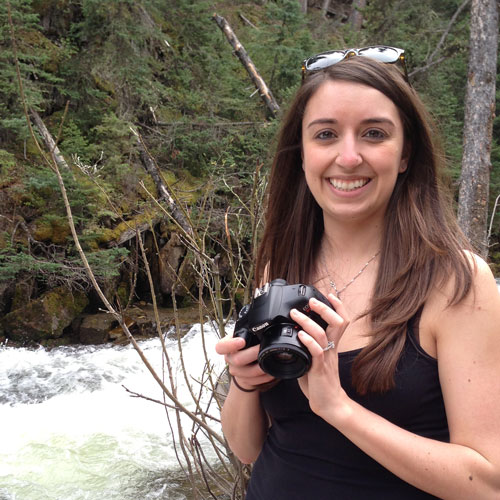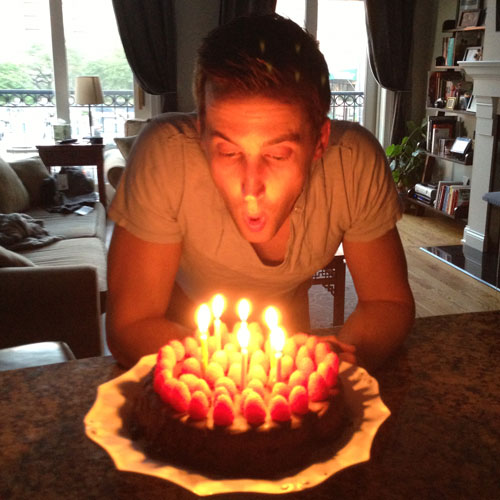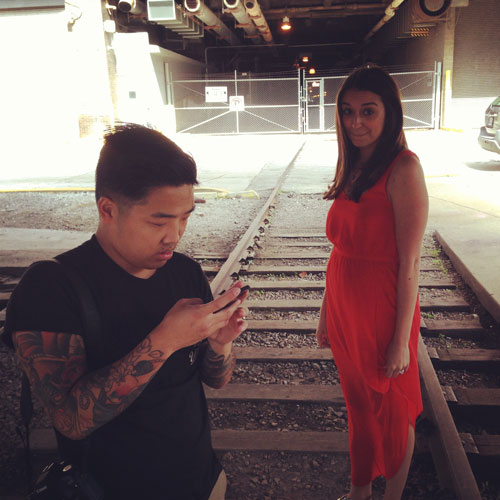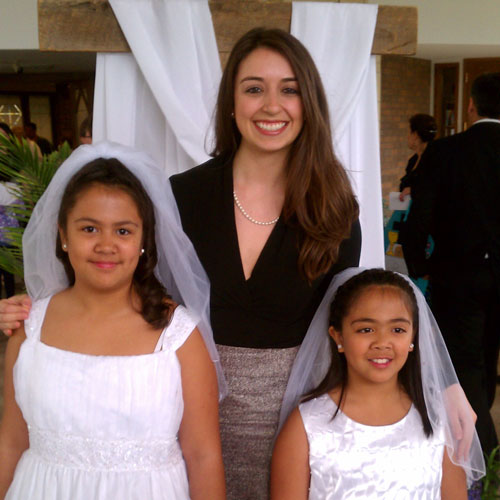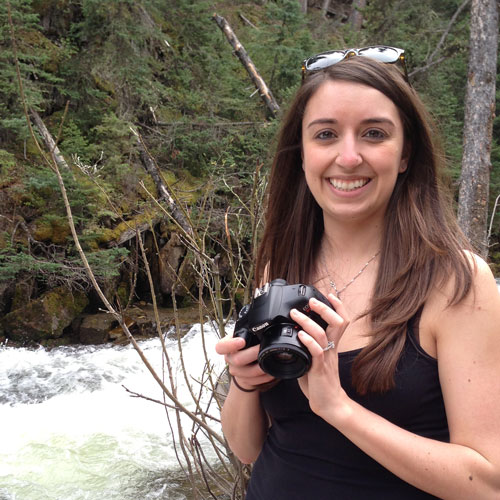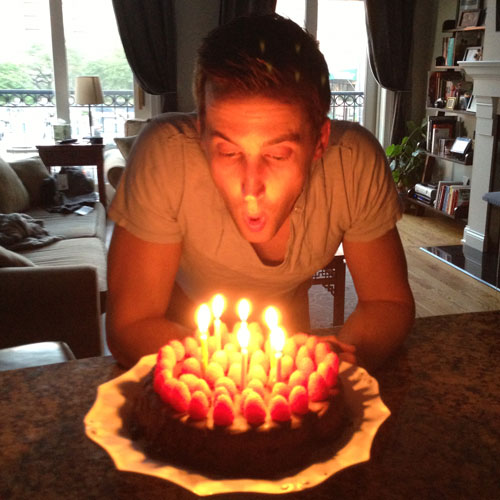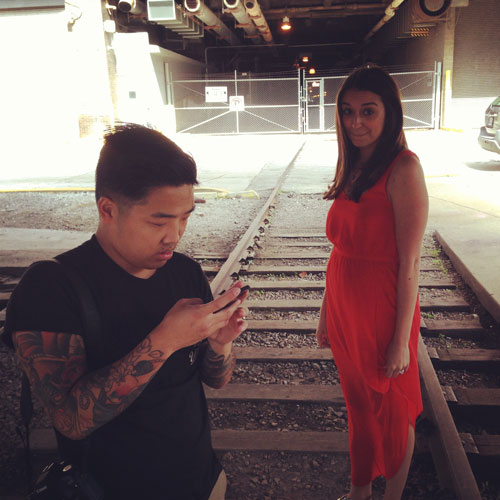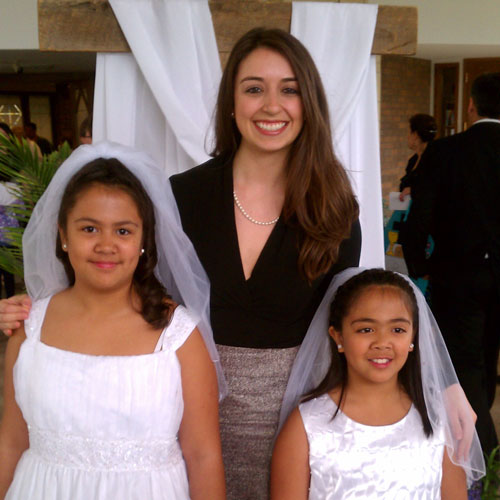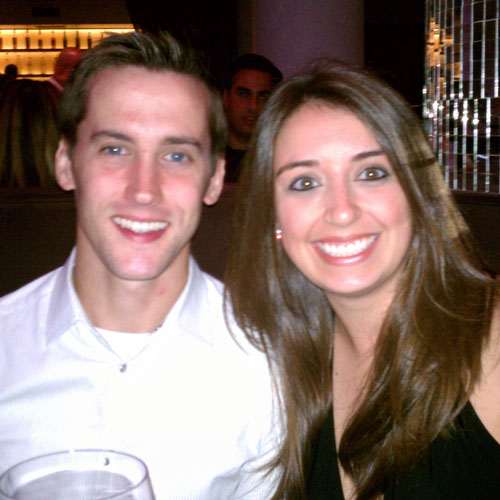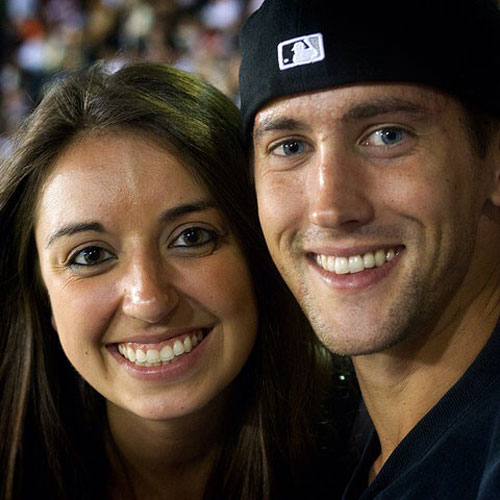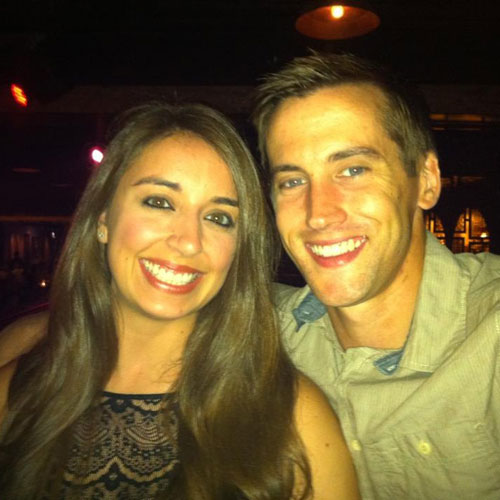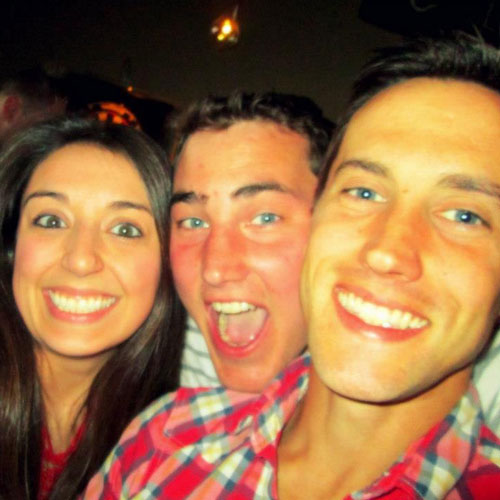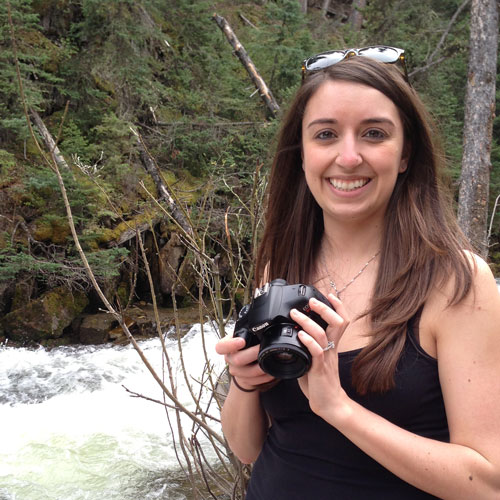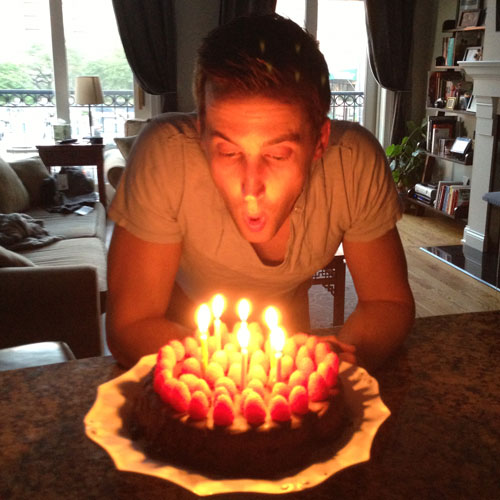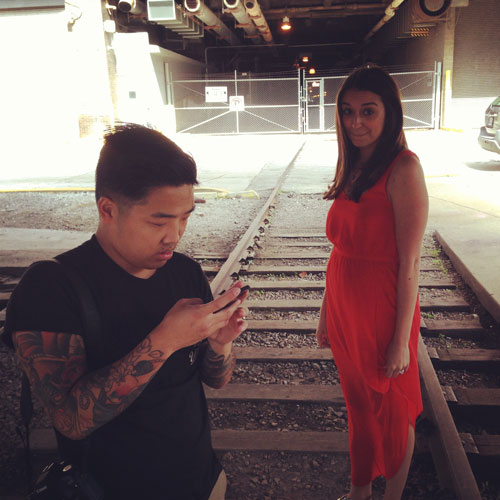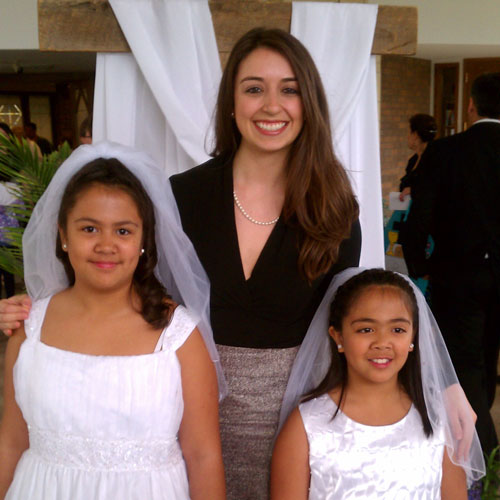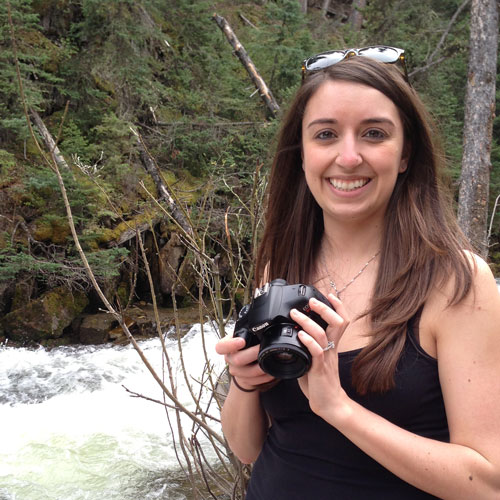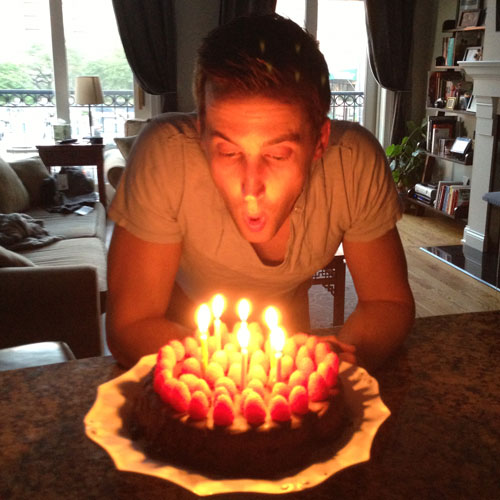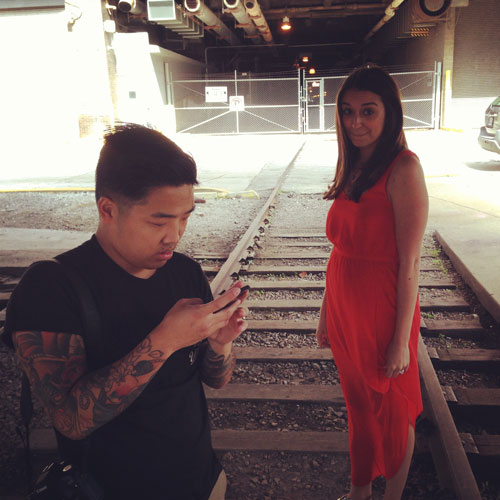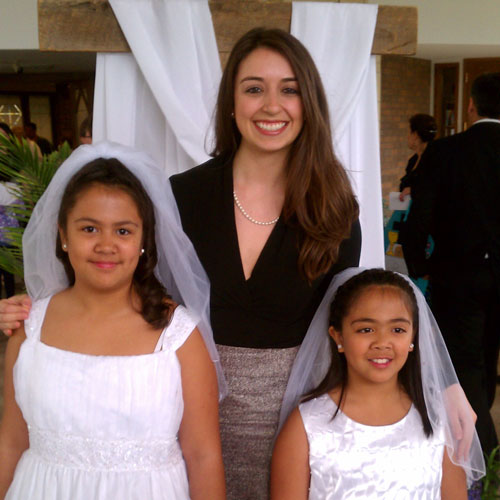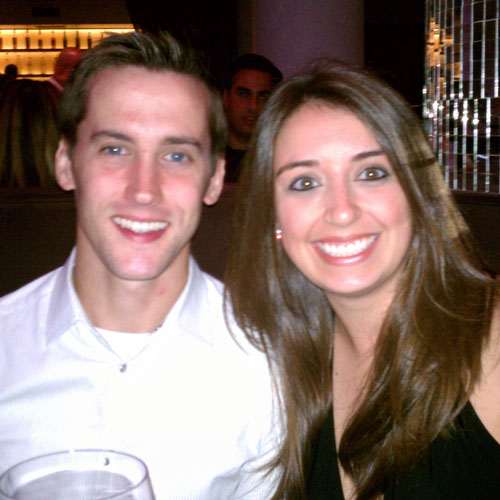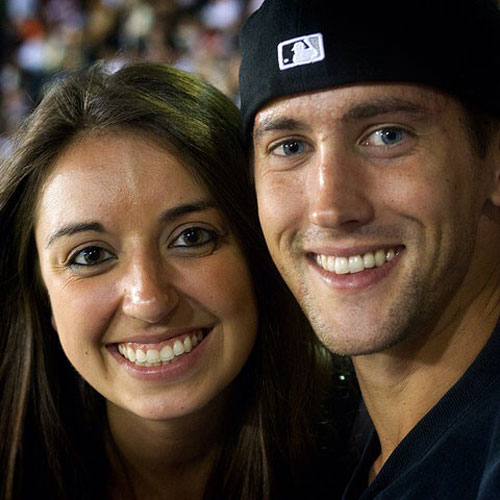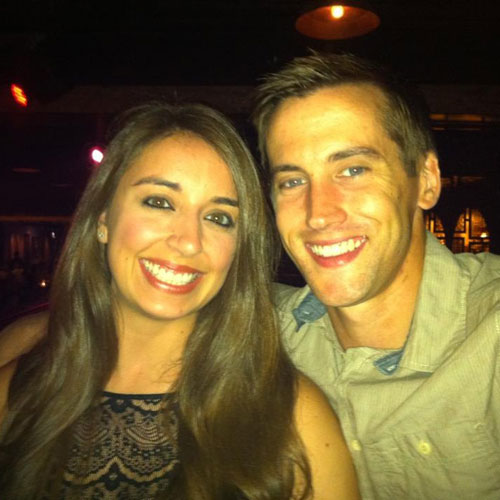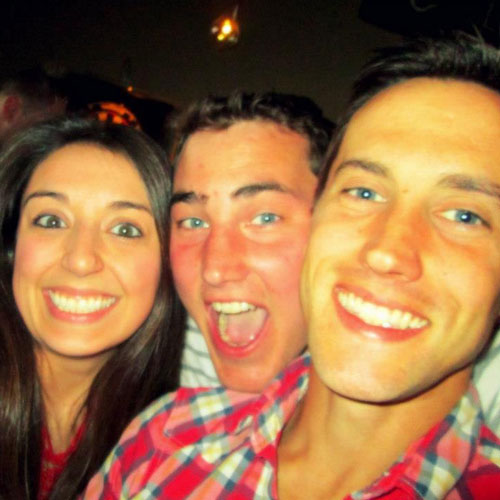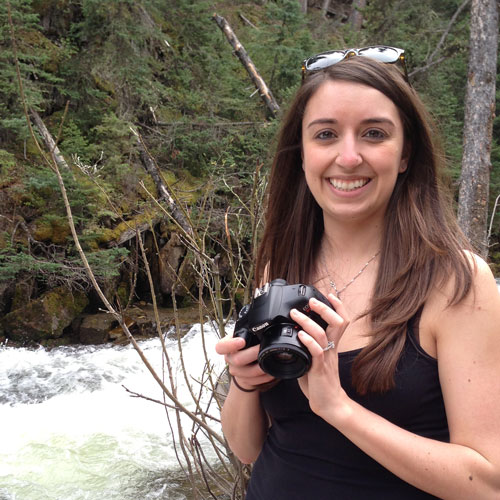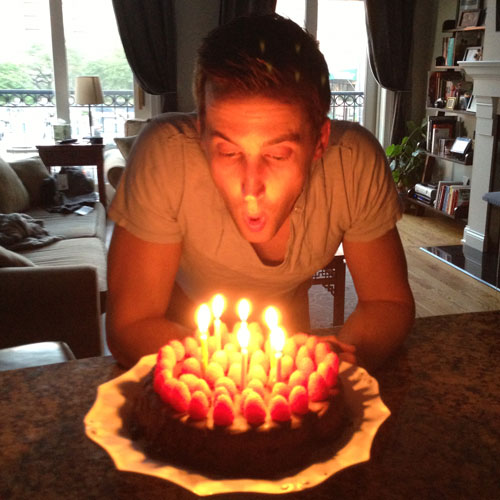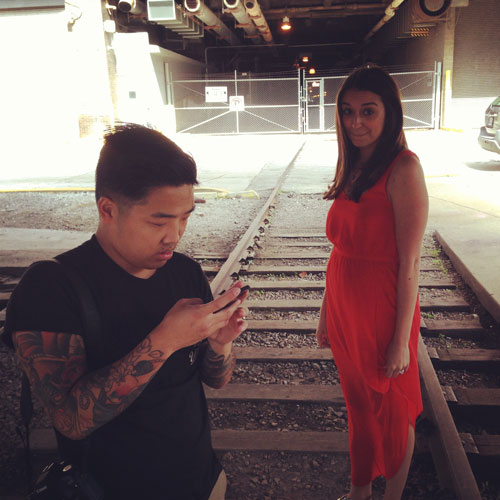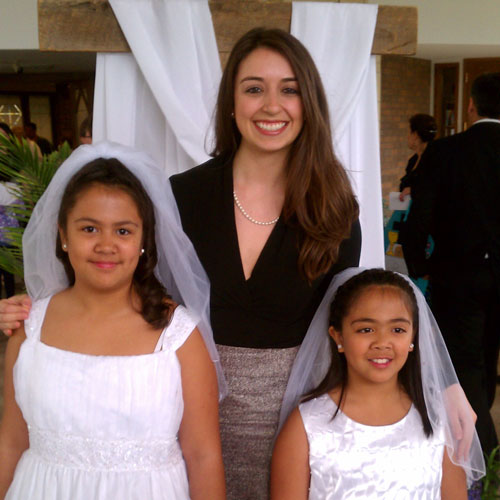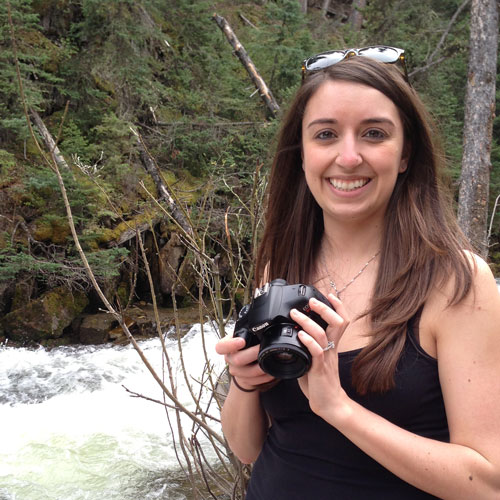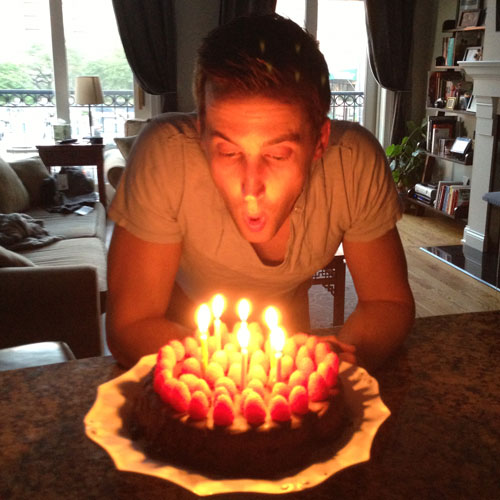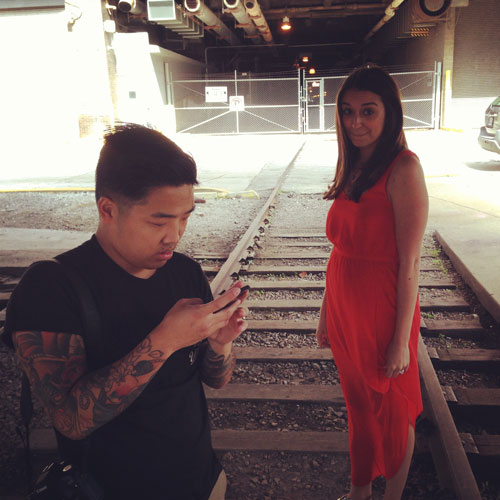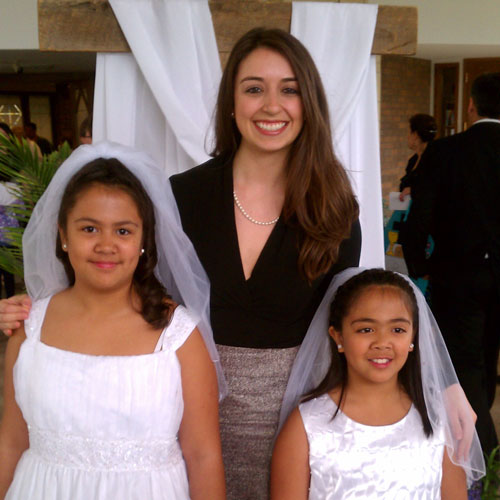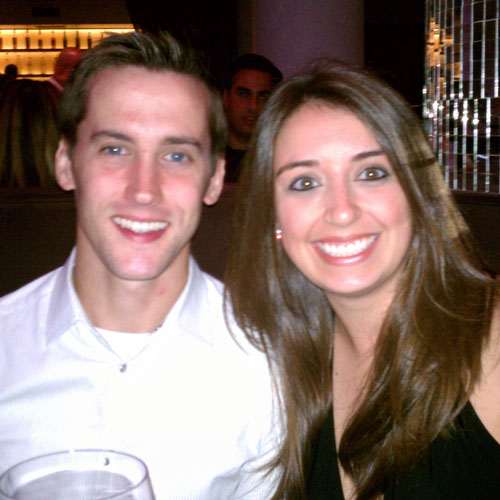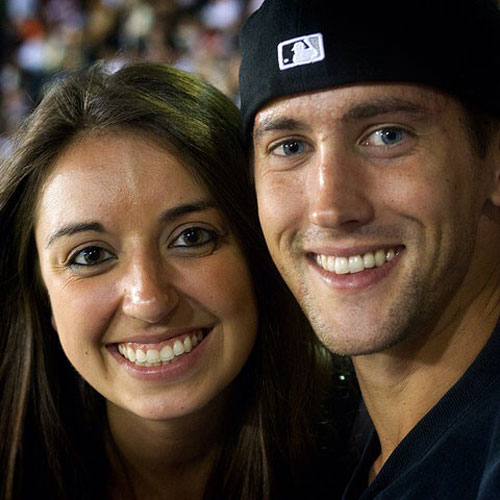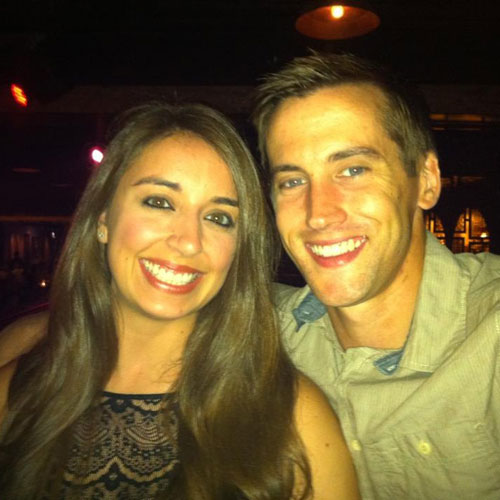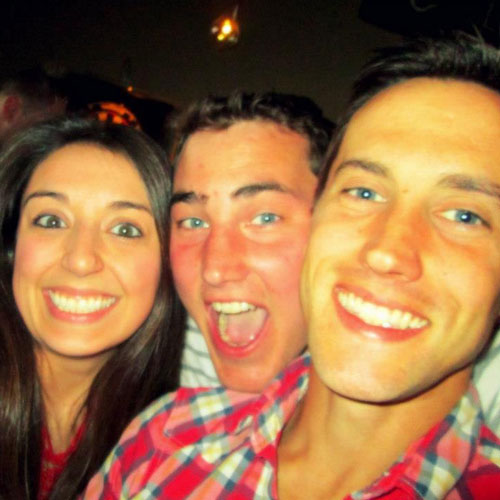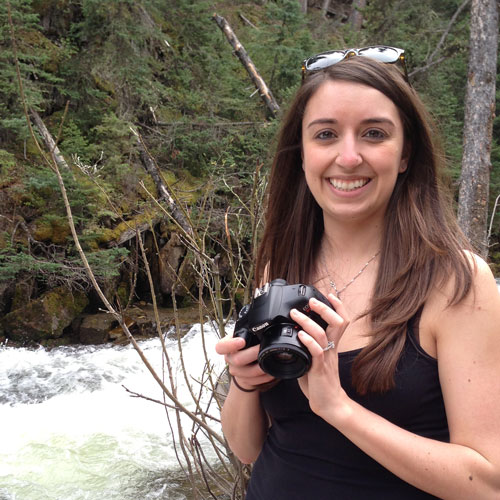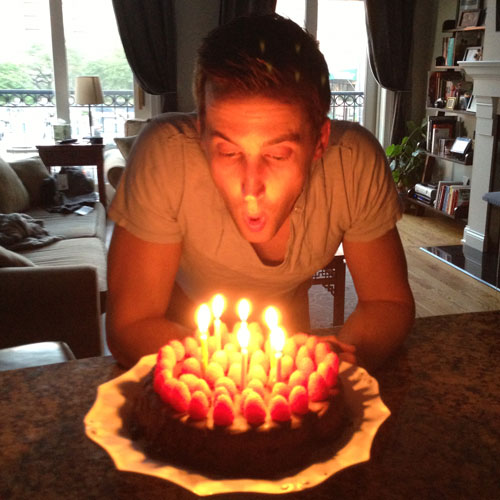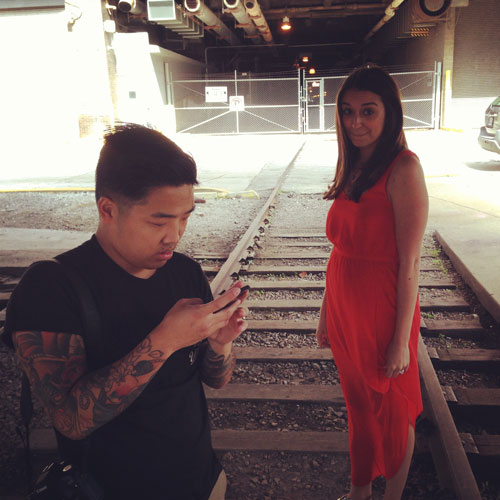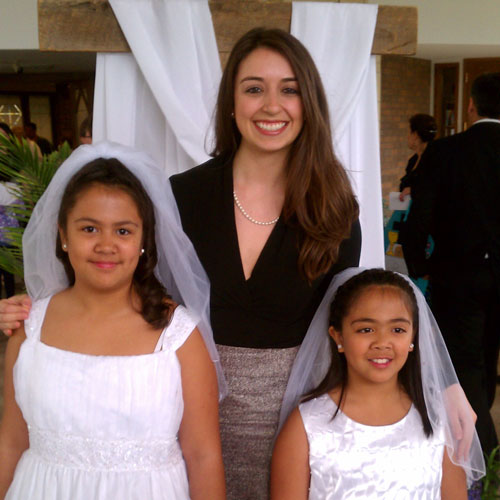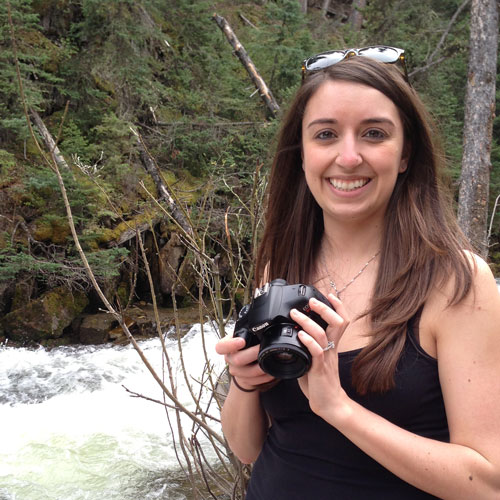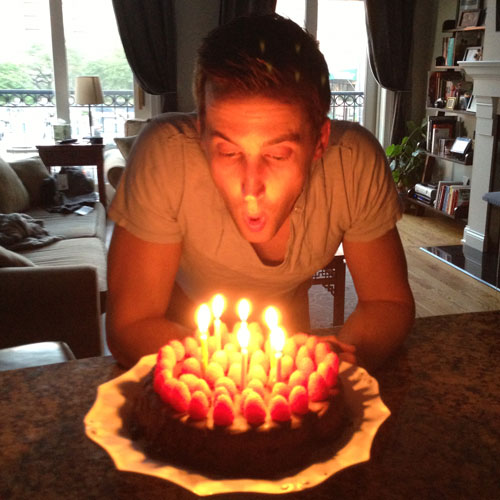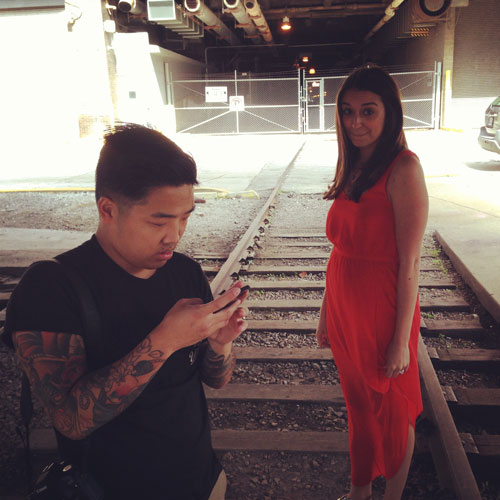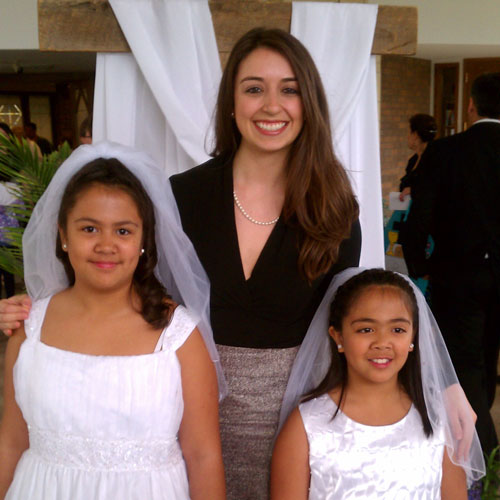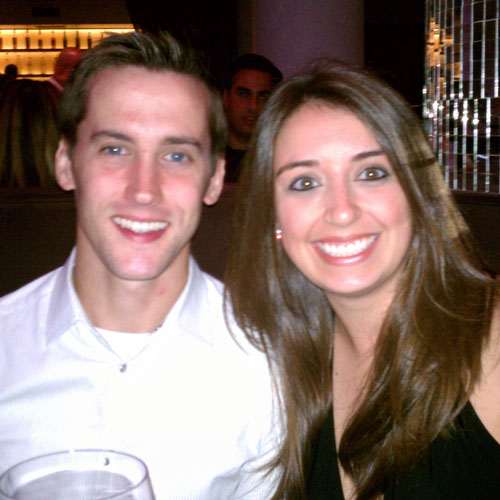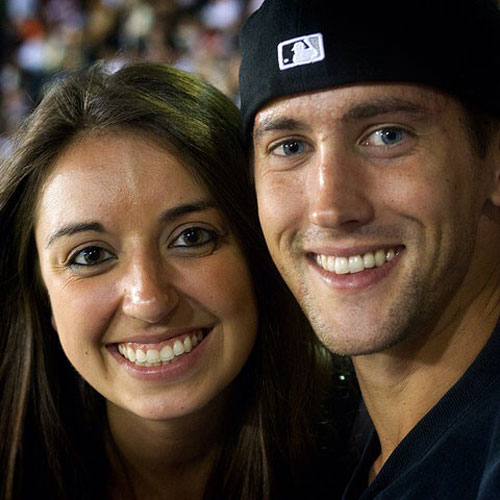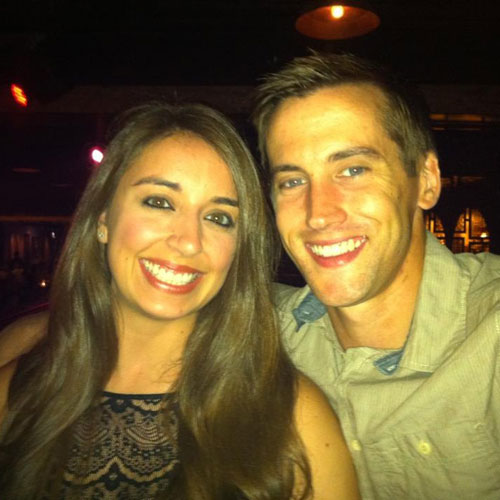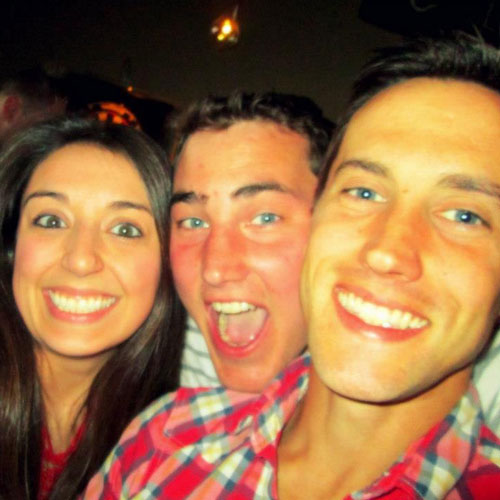 The Last Un-Engaged Date
By: Drew
I spent a long time trying to decide where I wanted to propose to Amanda. We had so many special spots but I knew I wanted to bring our relationship full circle and do something that tied into our first date. Even though the thought was a bit pre-mature, I actually thought that proposing on the holiday CTA train would be romantic when we stepped onto it on our first date. However, after little time spent in Chicago, the word romantic and CTA didn't go together at all.
After lots of contemplation, I knew what the perfect setting would be to ask Amanda to marry me. I had everything perfectly set up. We were going to re-create our first date and at the perfect moment, I would pop the question. The weeks leading up to the date, I had a feeling that Amanda was onto something and she kept holding her breath every date we had as if it would be our last un-engaged date. I made sure to throw her for a loop and take her to a great dinner and set the stage perfectly a few days before we were headed to re-create our first date so that she wouldn't expect me to pop the question when I was planning on it. I figured years of planning justified a few misleading dates, right?
As a little pre-story to this story, throughout our relationship I would make Amanda these little notes that reminded her of why I loved her and I'd write a little something that had to do with the date that we were on at the time. Whether it was drinking beers on a hot summer day at a White Sox game, or being recluses and watching a movie on a Friday night, I'd slip a note every once in a while to let her know how much she meant to me.
Now back to the story...
I had prepared a few notes for this date. Each one was meant for a certain moment in the date. Even while making these notes, nerves ran high because I knew that when I handed over the last note that I'd be asking her to marry me.
The date started the same as the first. However, we decided to skip the small talk this time and go straight to Fado and and have a beer on that cold, winter day. Lucky for me, Amanda is used to me bringing my camera everywhere and taking pictures, so it didn't seem out of place for me to be documenting the night. Little did she know what I was actually documenting. On our walk, I stopped her at the very street corner where we first met and handed her the first card of the night. She smiled and we enjoyed the moment and kept on our walk. It was at this time where I thanked myself for handing out these cards prior to this date so that she wouldn't suspect anything out of the ordinary for this date. We arrived at Fado, had a few drinks and talked about whatever it is that we talk about. Time went by and I slipped her the second note of the night, reminding her that this was the first place that we had meaningful conversion and that I knew that we were compatible. The drinks went down and we decided to start our trek to the Lincoln Park Zoo for Zoo lights.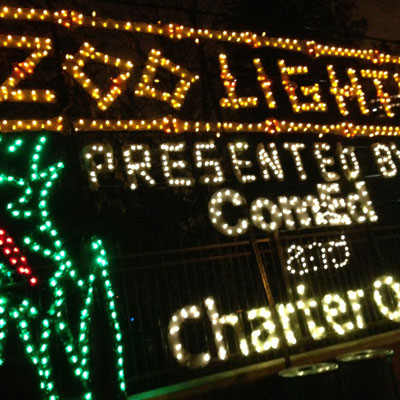 We arrived at the zoo, half frozen and excited to see all of the lights. I remember Amanda getting sort of gitty about where we were and what was going on. I started to get the suspicion that she was onto something and that she might be onto my engagement tactics. I tried my best to play it cool even though my heart was beating with nerves stronger and stronger every moment that went by. The moment of asking the question was now becoming a reality.
As the night was coming to an end, we had to make one more stop to make the re-incarnated first date complete. The lights on the carousel were glowing brightly as we made our way into line. At this time I was so nervous I couldn't even think straight. I just kept telling myself, "hand her the note, give her time to read it and then ask her." It sounds so simple but at the time it was the most nerve-wracking thing in the world.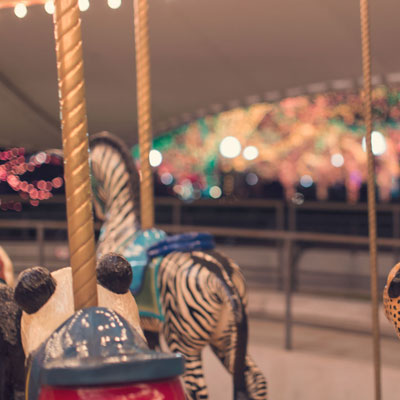 The carousel started up and Amanda was excited just to be riding a gorilla. While she wasn't paying attention, I slipped the note into her hand. It read - "This is where we spent our first date and even though it was our first official date, it was all I needed to be in love with you. I knew that one day I would ask you to mary me in this exact spot. Well, this is that day. I love you forever and always.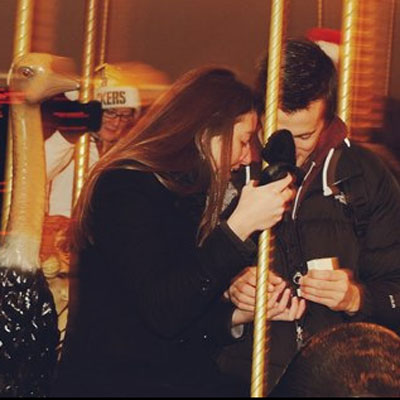 When I slipped her the note and my heart almost jumped out of my chest, I wanted everything to be perfect and I was waiting for a cue to know that she had read the entire note. When she started crying hysterically I think that was my cue... I got down on one knee and asked her if she'd marry me. She said yes and the rest is history...